Most young adults would like to begin investing and saving for retirement but have no idea where to start. Whether you've just received your diploma, started your career or you're ready to invest in an IRA or 401(k) account, we've created a guide to help you invest your money.
The Importance of Investing Early
Nearly every financial expert will tell you that one of the most important steps you can take is to begin investing and saving money early. The benefits of getting started early include the following concepts.
Compounding Interest
Compounding interest is a fancy way to say "interest earned on the interest that you've previously accrued" and it's a powerful force when it comes to building wealth.
Let's say that you invest $5,000 a year beginning at age 25 and stop investing when you turn 35. Assuming a rate of 7% interest, you would have a whopping $602,070 by the time you retire — without saving another dime past the age of 35!
Compare that to someone who doesn't start saving until 35 but saves $5,000 annually from age 35 to 65. In total, this older saver will have invested $150,000 (three times the amount you did) and will still only have $540,741 by retirement. The earlier you invest, the more effectively you can take advantage of the principles of compounding interest.
A Fighting Chance Against Inflation
In the year 1958, the average price of a home was $10,450, gasoline was $0.52 a gallon and a brand new car would set you back anywhere from $1,967 to $3,929.
As a general rule, money becomes less valuable over time due to inflation. Investing at a younger age can help you outpace inflation by accumulating interest.
The Best Investments for Young Adults
Check out the best ways to handle your money, starting now.
1. Invest in Property.
Many young adults who rent believe that they should buy a home as soon as possible. After all, if the price of rent and a monthly mortgage are comparable, why not own the property? Unfortunately, the rent vs. buy debate is about more than just the monthly mortgage price. Owning a home is a significant investment and one that should not be taken lightly.
For example, when you live in an apartment, you can call your landlord up to handle expensive home issues. A $4,000 furnace that dies in the middle of the winter is the landlord's problem when you live in an apartment. When you own the home, there's no one to call except the local heating repair company. Learning more about the true costs of home ownership can help you understand if you're really ready to buy.

Best For
Low Cost Real Estate Investing
1 Minute Review
-NOTICE- Benzinga has been alerted that Diversyfund has suspended its monthly dividend. This review will be updated once we investigate these changes to the platform's dividend payments.
DiversyFund isn't your average crowdfunding platform. You'll find that the company puts a twist on the traditional everyday crowdfunding platform, beyond anything you can find online with a simple Google search. You only have to look under DiversyFund's skin one layer to surmise that DiversyFund is a conscientious developer and sponsor and helps hedge risk through improved vetting.
DiversyFund offers a multifamily real estate investment trust, the DiversyFund Growth REIT, and its main goals are to increase cash flow and resale value. It'll automatically give you access to multi-million dollar real estate assets.
Best For
Those looking for an alternative investment beyond stocks and bonds
Individuals who aren't sure they want to be landlords in the traditional sense
Investors who aren't accredited
Pros
Only need to pony up $500 to get started
Open to investors all over the world
No expensive broker fees
Cons
You'll only be able to access "blind pool" investments, which means that you can't opt out of specific properties
There's only one real investment option, the DiversyFund Growth REIT
Best For
Investing in Homes
1 Minute Review
Roofstock is a registered real estate broker and marketplace specializing in single-family rental properties. Unlike its competitors, Roofstock isn't selling shares of properties through trusts or LLCs — they're connecting buyers and sellers directly. Roofstock properties are carefully vetted by a qualified home inspector and come with a rental income guarantee. That's right, Roofstock will pay you rent even if your property stays vacant.
Financial data on each property is available even to those who are not clients and nonaccredited investors are welcome to join free of charge. Cash and financing options are available when making a purchase, but Roofstock will tack on their own fees in addition to closing costs.
As the solitary owner of your property, you'll be expected to fund repairs out of your own pocket. Still, Roofstock is a great way to get a foot in the door of the real estate industry and their fees are much lower than most of the competition.
Best For
Nonaccredited investors
Real estate investors with limited capital
Investors looking for income through rental properties
Pros
Free to sign up
No investment minimum
Ownership of real assets
Low fees 30-day money back guarantee
Cons
Single-family homes only
Need to finance repairs yourself
Requires down payments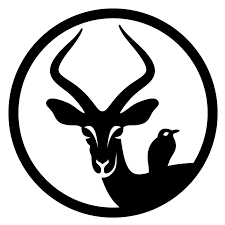 Best For
Diverse range of alternative assets
1 Minute Review
Yieldstreet is an online investment platform that specializes in alternative investment offerings designed to generate passive income and wealth for investors. The platform offers a 1-stop shop for a range of alternative investments ranging from real estate to structured notes and even art collections.
Best For
Accredited investors looking to diversify
Alternative investments to stocks and bonds
Investors looking for passive income
Pros
Easy-to-use platform
Carefully selected offerings
Excellent mobile app
Full spectrum of alternative offerings
Options for non-accredited investors
Cons
Majority of investments only open to accredited investors
2. Start a Retirement Fund.
Back in the 1950's, it was a common practice for employers to take care of their employees after they retired with a generous pension plan crafted by the company in exchange for years of service.
As people began living longer and wages failed to keep up with inflation, it slowly became the responsibility of employees to handle their own retirement funds through contributions to a 401(k) or Individual Retirement Account (IRA).
Baby Boomers face a serious problem — many do not have enough money to make it through retirement and are forced to work past the retirement age of 66. Young adults who begin saving now can avoid this problem by growing their money over time.

Disclosure: *Banking products and services are provided by Coastal Community Bank, Member FDIC, pursuant to license by Mastercard International. The Ellevest Spend and Save accounts are FDIC-insured up to $250,000 per depositor through Coastal Community Bank, Member FDIC. **Domestic ATM transaction fees will be reimbursed if a payroll direct deposit has been received within the prior 30 days of the ATM transaction settlement. International ATM withdrawal fee of $5 will apply. ***If you opt in to the Roundup Program for debit card purchases, each settled (i.e. fully completed) purchase transaction made with your Ellevest Debit Card will be rounded up to the nearest whole U.S. dollar. The Roundup amount will be transferred from your Spend account to your Save account. Foreign purchases are rounded up to the nearest whole dollar after the purchase is converted to U.S. dollars. ATM withdrawals and transactions in whole US dollars, e.g. $20.00 are excluded from the Roundup program. If, at the time of settlement of a purchase, your Ellevest Spend Account has insufficient available funds to cover the full amount of the Roundup transfer, the Roundup Transfer will not be made. If a purchase is canceled or reversed for any reason (including disputes), the corresponding Roundup Transfer will not be reversed.  You can opt out of the Roundup Program at any time.  
1 Minute Review
Billing itself as the 1st investing platform & money membership for women, by women, Ellevest takes a uniquely female approach to investing. The robo-advising platform takes into account wage gaps, saving discrepancies and women's longer lifespans when calculating an ideal portfolio mix. After completing a quick questionnaire, Ellevest will create a portfolio ratio customized to your needs. The company's primary investments are in low-cost stock and bond ETFs.
In addition to investing services, an Ellevest membership also offers comprehensive no-fee banking services*, discounted career and financial coaching, learning resources. and retirement planning services. Though some options, like retirement, are exclusive to higher-tier users, Ellevest's 1-stop-shop for investing can be a welcome change of pace for new investors.  
Best For
New women investors
Investors looking for career planning and banking services
Goal-based investing
Pros
Unique investing methods aims to bridge gap between the sexes
Easy-to-operate platform and mobile app
Low-cost pricing
Cons
Retirement and multi-goal investing only available at higher-priced tiers
No app available for Android users
3. Invest in Index Funds.
The stock market is one of the best places to invest your money, but you may not understand how to value stocks, what stocks are worth purchasing and how to effectively diversify a portfolio to avoid losing money.
Index funds are prepackaged bundles of stocks that track a particular segment of the market. Many index funds track the S&P 500, which is an index that's widely considered to represent the health of the economy of the United States as a whole.
Index funds offer novice investors an easy way to build a portfolio quickly with expert assistance. They frequently require lower fees when compared to other types of mutual funds because they are not actively managed by a team of investors and financial advisors.
Want to start investing in index funds? Check out some of Benzinga's favorite brokerages and open an account.

1 Minute Review
This publicly listed discount broker, which is in existence for over four decades, is service-intensive, offering intuitive and powerful investment tools. Especially, with equity investing, a flat fee is charged, with the firm claiming that it charges no trade minimum, no data fees, and no platform fees. Though it is pricier than many other discount brokers, what tilts the scales in its favor is its well-rounded service offerings and the quality and value it offers its clients.
Best For
Novice investors
Retirement savers
Day traders
Pros
World-class trading platforms
Detailed research reports and Education Center
Assets ranging from stocks and ETFs to derivatives like futures and options
Cons
Thinkorswim can be overwhelming to inexperienced traders
Derivatives trading more costly than some competitors
Expensive margin rates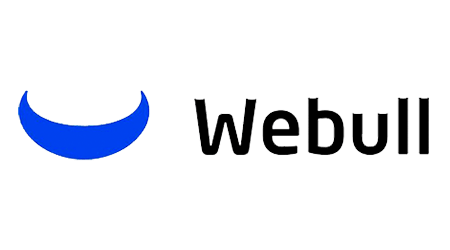 Best For
Intermediate Traders and Investors
1 Minute Review
Webull, founded in 2017, is a mobile app-based brokerage that features commission-free stock and exchange-traded fund (ETF) trading. It's regulated by the Securities and Exchange Commission (SEC) and the Financial Industry Regulatory Authority (FINRA).
Webull offers active traders technical indicators, economic calendars, ratings from research agencies, margin trading and short-selling. Webull's trading platform is designed for intermediate and experienced traders, although beginning traders can also benefit.
Webull is widely considered one of the best Robinhood alternatives.
Best For
Active traders
Intermediate traders
Advanced traders
Pros
No account maintenance fees or software platform fees
No charges to open and maintain an account
Intuitive trading platform with technical and fundamental analysis tools
Cons
Does not support trading in mutual funds, bonds or OTC stocks
3. Eliminate Debt.
If you're a Millennial or Generation X member, chances are that you've got some kind of debt. According to a survey from Young Adult Money, 43% of young adults have some form of student loan debt and 83% of those with student loan debt say that paying back their debts seriously affects their ability to meet their other financial goals.
Even if you haven't taken on any student loan debt, credit card debt may still lurk on your credit profile — 7 out of 10 young people constantly carry a balance on their credit cards and 50% say they have too much debt.
Debt does nothing to help your financial situation, and if left unchecked, accumulating interest can cause you to pay sometimes twice your principal balance by the time the debt is repaid. If you have a student loan, an outstanding auto loan or an unpaid credit card balance, paying it off can set you up to more effectively meet your investing goals.
Have more than one debt you need to pay off? Use the "snowball method" to slowly reduce your debts over time without missing a minimum payment. Identify your smallest debt and put all of your available funds toward reducing the debt while you pay the minimum balance on your other outstanding accounts.
After your smallest debt has been paid in full, devote all of your funds to your second-largest debt and so on until you are debt free. While paying off your debts is not an investment in the traditional sense, eliminating your debts will set you up to be in the best possible position to save more in the future.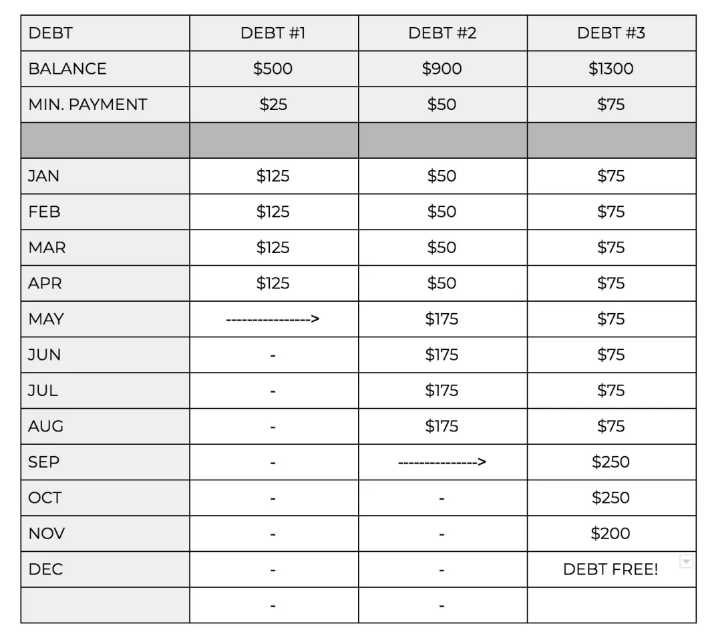 4. Invest in Higher Education.
Young adults today are a part of the most educated generation of Americans ever — 40% of people over 25 now hold at least a bachelor's degree, a massive increase from just 4.6% in 1940. The decision of whether or not to go to college is one of the most difficult (and expensive) decisions that you'll ever make. Some of the factors that may make a university education worth the investment:
You're interested in pursuing a career that requires a degree. Some occupational pursuits (like jobs in the medical or legal field) require you to hold an advanced degree. In most other fields, individual employers choose to give more weighted consideration to applicants who have a college degree.
You're looking to move up your current corporate ladder. Most corporations hire entry-level employees without higher education. However, if you are unsatisfied in your current role, earning your degree can open the door to consideration for a higher position. Ask your employer about the company's tuition reimbursement program. Many employers will help student employees with the cost of tuition or other learning.
You can't find a job in your field. If you can't seem to find a job that covers your bills in your area, an advanced degree can help you begin a new career. According to data from the U.S. Bureau of Labor Statistics, those with a bachelor's degree typically have a higher median income and have less trouble finding gainful employment.
If you've decided that a college education is a good investment for you, researching local scholarships is a great place to start. Each year, thousands of dollars of scholarship money goes unclaimed because no one applies for them!
5. Get a Robo Advisor.
When you invest, you need a broker. Why not choose a robo advisor, also called an automated investing service or online advisor? Robo advisors function using computer algorithms and advanced software to build your investment portfolio. Your robo advisor does everything for you with little human interaction required.
When you opt for a traditional broker or financial advisor, you pay more money. Robo advisors' low costs let you get started cheaply and quickly. You can often input your contact information and get started investing right away.
Tackle Investing When You're Young
The best investing decision you can make as a young adult is to save often and early and to learn to live within your means. Put away more money now and learn about your investment options to improve your chances of financial success in the future.
Frequently Asked Questions
What are suitable investments for a young person?
Young people may want to consider investing in index funds, REITs and buying a property.
Answer Link
Is it wise to start investing when you are young?
Investing when you are young gives you the time, flexibility and time for your invested money to compound.
Answer Link