5 Hidden Costs Of Homeownership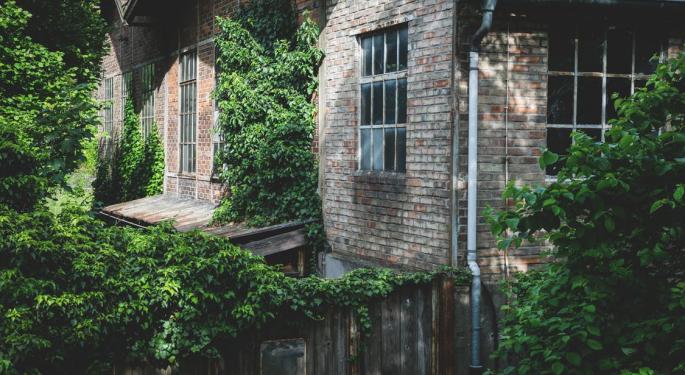 Owning a home has a lot of benefits—like being able to remodel the kitchen, landscaping your backyard to create a dream oasis, or painting the walls your favorite color of blue—but there is one drawback: having to pay for home improvements yourself.
When you are a renter, you can just call up the landlord anytime something goes wrong and then get on with your day. But once you buy a home, those days are no more. All of the repairs have to come out of your own bank account or home equity.
For that reason, it's important to remember that home repairs can pop up unexpectedly and eat up your savings – whether you're about to buy a home or you've already bought one. So to prepare you, here are a few hidden costs of home ownership that you should be ready to face ahead of time.
1. Repairing broken or cracked pipes
While this is especially a concern for those who live in cold regions, pipes can crack and break anywhere – even in sunny California. And when they do, you are looking at potentially thousands of dollars in repairs. In most cases, you won't even know anything is wrong until it's too late.
To protect yourself, learn how to take good care of your pipes no matter what the season, and if you're concerned that something may be wrong, have a professional come out and take a look.
2. Replacing double-paned windows
Double pane windows are great for energy efficiency and keeping the house warm when during winter. However, if any hint of moisture seeps in between the double panes of window glass, it can fog up and not look so great. (Windows are supposed to give us nice views and light, after all.)
Want to unlock home equity without making any monthly payments? Try a home ownership investment.
When this occurs you'll have to replace the window that has the moisture between the panes, unless you want to live with the foggy window. Though it may seem minor, many lenders require that the foggy windows are replaced before they lend money to a homebuyer for the purchase of a new home.
3. Fixing unsafe fireplaces
Everyone loves a nice fireplace in the winter. It's great to cozy up and maybe even make some s'mores in the living room. However, fireplaces can get quite dangerous if they're not working properly.
"You have to make sure fireplaces are structurally sound, and make sure there's no damage to the brick and mortar," advises Kelsey Bray with CA Pro Home Inspection in Santa Barbara. Over time, the brick and mortar can be damaged due to deterioration or weather.
If there is any visible structural damage to the fireplace, you should call a professional for assistance. Making a fire in a structurally unsound fireplace can be a huge fire hazard, so it's crucial to make sure you fix any damage before trying it out. In addition, you should get your chimney swept every year before your first fire in the fall to ensure that it's safe to use.
4. Paying for upkeep on a tankless water heater
Tankless water heaters are all the rage with environmentally conscious homeowners, and those who like to save money on their utility bills each month. Essentially, tankless water heaters only produce hot water on demand (when you turn the "H" knob in the bathtub or sink) versus the traditional storage water heaters that keep a reserve of hot water whether or not it's in use. This can save you money, but tankless water heaters aren't without their flaws.
Here's how you can use your home equity without having to make any monthly payments.
"Many people are going tankless to save money, but you want to make sure that your lines are good," Bray says. Though tankless water heaters have been in other countries like Japan for a while, they're just now catching on in the U.S. so your home may not have been properly set up for installation of one. If a tankless heater in your home was improperly installed, it could be a safety hazard – not to mention a large expense to fix.
5. Addressing electrical problems
In this era of personal computers and hand-held devices, we are using a lot of electricity. This heavy amount of activity can sometimes trigger the circuit breaker to "trip" or to stop the flow of electricity. Every once in awhile, more serious electrical problems can crop up, which may require re-wiring or a costly overhaul of your existing system.
"Lots of families have electronic gadgets. We have to make sure your panel can handle all this activity," Bray says. When your home is inspected, be sure the electrical system is checked thoroughly for any problems. And don't ignore any problems that arise later.
Posted-In: unisonEducation General Real Estate
View Comments and Join the Discussion!