Did you know many of our readers end up choosing Lemonade Pet Insurance for their pet insurance coverage?
Thinking about getting pet insurance for your cat? As any pet owner knows, an injured or sick pet's vet costs can add up quickly. That's why buying pet insurance for cats may be something you can do now to save money later.
Pet insurance is a great way to zero in on savings for your wallet. Here's all the information you need to find out whether a pet insurance policy is a right fit for you and your feline. Remember, the best pet insurance for cats differs from person to person and pet to pet.
Quick Look: The Best Cat Insurance
The Best Cat Insurance
The best pet insurance for cats will vary based on several personal factors. Your cat's health, your financial situation and the type of coverage you want could alter your decision. Each cat owner's needs are different, so there's no way to pick a one-size-fits-all insurance plan. Instead, you can decide what aspects of pet insurance are most important to you.
1. Best Overall: Lemonade Pet Insurance
Insurance companies keep extra dollars for profit, but Lemonade is unique in that after it pays your claims and its expenses, it gives any remaining premiums to a charity that you choose when you sign up for a policy. You can select charities like the American Red Cross, the Trevor Project, and many pet-centric causes. The downside to Lemonade pet insurance is that you can only insure dogs and cats (no exotic animals).
Lemonade offers easy-to-understand coverage options for dogs and cats. It's even better for those who already have Lemonade renters or homeowners insurance as you get a discount for bundling your policies.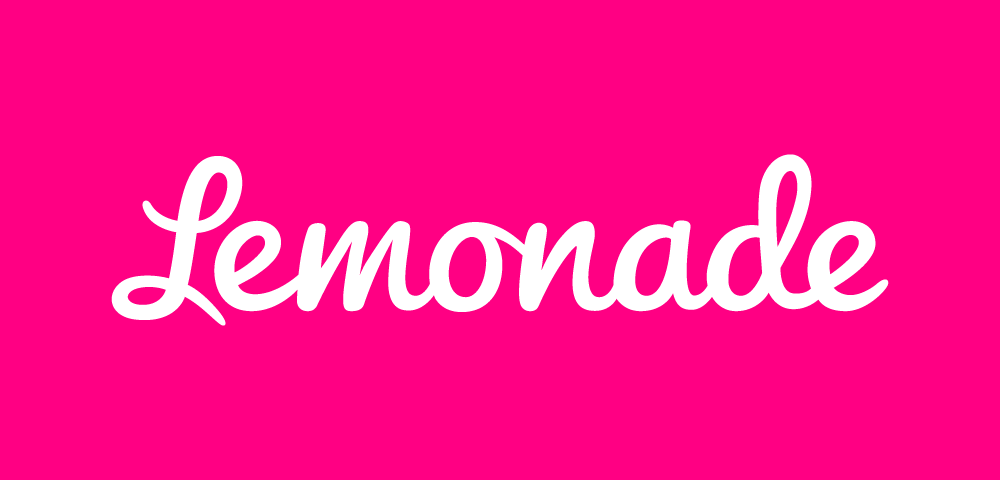 Disclosure: Lemonade is currently available in the following states: Alabama, Arizona, Arkansas, California, Colorado, Connecticut, District Of Columbia, Georgia, Illinois, Indiana, Iowa, Maryland, Michigan, Mississippi, Missouri, Montana, Nebraska, Nevada, New Hampshire, New Jersey, New Mexico, North Carolina, North Dakota, Ohio, Oklahoma, Oregon, Pennsylvania, Rhode Island, South Carolina, Tennessee, Texas, Utah, Virginia, Washington, and Wisconsin,
Best For
Top-rated pet insurance
1 Minute Review
Lemonade offers easy-to-understand coverage options for dogs and cats. It's even better for those who already have Lemonade renters or homeowners insurance as you get a discount for bundling your policies. 
Insurance companies keep extra dollars for profit, but Lemonade is unique in that after it pays your claims and its expenses, it gives any remaining premiums to a charity that you choose when you sign up for a policy. You can select charities like the American Red Cross, the Trevor Project, and many pet-centric causes. The downside to Lemonade pet insurance is that you can only insure dogs and cats (no exotic animals). 
Best For
Those who want to bundle with their home policy
Pet owners who prefer to buy and manage their policies online
Pet owners who want to customize their pet's policy
Pros
Super customizable so you get everything your pet needs without paying for stuff you won't use
Discount for having Lemonade home or renters insurance
Very high cap on annual limits
Cons
Only offers coverage for dogs and cats
Not available in all states
2. High-Quality Pet Insurance: Spot Pet Insurance
Spot Pet Insurance is a leading pet insurance provider that offers everything pets and their parents need. Some insurance highlights:
Between 70% to 90% reimbursement on eligible vet bills
No age cap on coverage; insures from 8 weeks old
Plans start as low as $1 a day
You can customize your coverage and can even add special Spot-On coverage. Coverage options include accidents, behavioral issues, dental disease, illnesses, preventive services and even hereditary and congenital conditions.
Spot recently added a 24/7 helpline provided by VetConnect.
Spot'S claims service is easy. Just visit your vet (don't forget to give your pet a treat on the way out!), send Spot the bill and get reimbursed.
Take 30 seconds to fetch your free quote now.
*Rates vary based on plan type, species, breed, age and location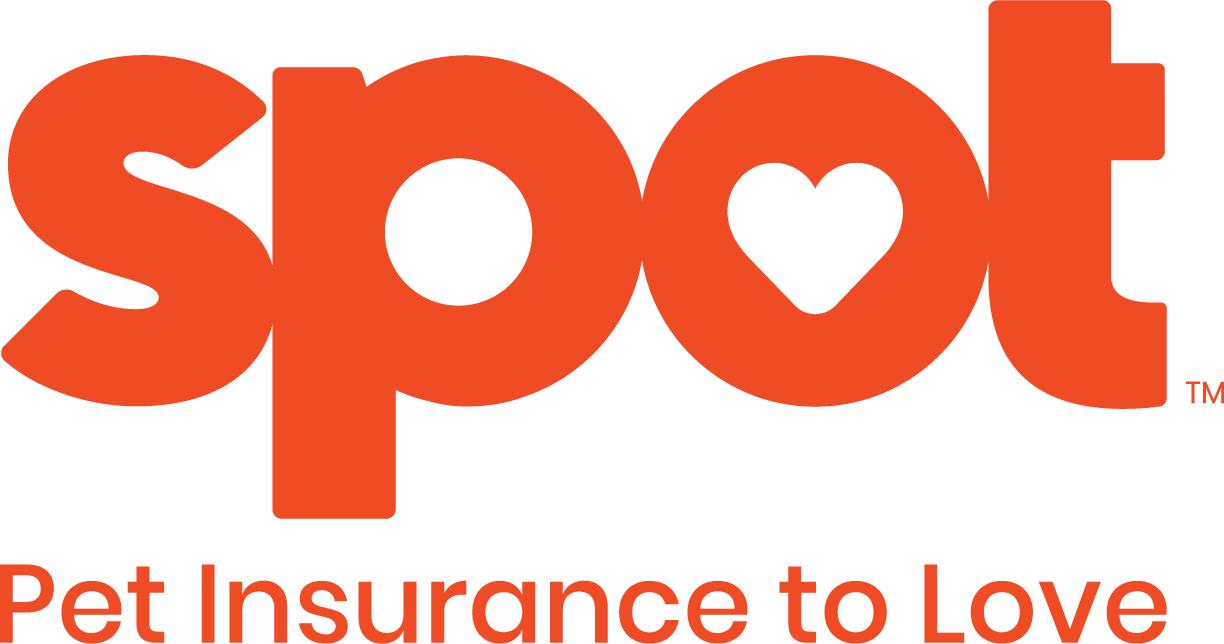 Get started
securely through Spot Pet Insurance's website
Best For
Prescription food and supplements
1 Minute Review
Spot Pet Insurance's innovative approach provides user-friendly access to customizable coverage. Your dog or cat is covered without completing a medical exam. The policies cover veterinary bills, either partially or in full, when your pet goes in for a check-up or routine vaccination or needs care for injury, chronic illness or prescription coverage. Spot also covers implanting a microchip in your pet. You'll also get 10% off of each additional pet you insure.
Best For
Cats and dogs of all breeds, sizes and ages
Insuring multiple pets
Customizing an insurance plan
Prescription food and supplements
Pros
Multiple pet discount
Covers prescription food and supplements
No upper age limit for coverage enrollment
30-day money-back guarantee*
More reimbursement options: 70%, 80% and 90%
Cons
Doesn't cover exotic pets
3. Best for Online Visits: Pumpkin
Your cat or kitten deserves the very best care possible, and Pumpkin Pet Insurance gives you that opportunity.
Pumpkin's site notes that after Pumpkin reviews your claim and determines whether your cat can be covered, you'll receive a robust 90% reimbursement for the covered costs on your claim.
Pumpkin offers robust pet insurance plans for cats of all ages. Pumpkin provides preventative coverage, emergency care and general healthcare. If you're considering Pumpkin as your pet insurance provider, know the annual coverage limits and reimbursement limits in its policies.
Reach out to Pumpkin for a sample quote.

get a quote
securely through Pumpkin Pet Insurance's website
Best For
Families with multiple pets
1 Minute Review
Pumpkin Pet Insurance offers traditional pet insurance as well as optional preventive care coverage at an additional cost. While Pumpkin does offer a wide range of coverage options, you'll notice some limits to be aware of. All Pumpkin Pet Insurance plans have an annual coverage limit and all of its policies come with a high reimbursement rate.
Best For
Families with pets who don't expect their bills to go higher than Pumpkin's coverage limits
Families with multiple pets who can benefit from their discount for each additional pet's policy
Pros
No upper age limit
Multiple pet discount
An extensive list of covered procedures
Cons
Plans only cover cats and dogs — no other pet types
4. Best for Hereditary Conditions: Trupanion
Trupanion is an excellent pet insurance provider that offers you several options when caring for your cats. Trupanion makes your life simpler and keeps costs down with:
Coverage in all 50 states
Easy claims
Diagnostic coverage
Coverage for hereditary conditions
Coverage for injuries and illnesses
Medication and supplement coverage
When you sign up for Trupanion, remember that the premium you pay depends on the breed and age of your cat. Additionally, you have a low deductible to meet and a claims process that you can complete in just a few moments.

1 Minute Review
Trupanion offers comprehensive pet insurance policies for cats and dogs of all sizes, breeds and ages. The cost of your cat or dog's policy will depend on its age, breed, gender and the cost of veterinary care where you live. You can expect a 5-day waiting period for injuries and a 30-day waiting period for illnesses.
Best For
Cats and dogs of all sizes, breeds and ages
Hereditary conditions
Illnesses and injuries
Pros
Available in all states
Covers diagnostic testing
Easy claims process
Can pay veterinarians directly at checkout
Cons
More expensive than most other providers
5. Best for Breed-Specific Conditions: Allstate Pet Insurance
Allstate Pet Insurance covers dogs and cats. They specifically mention that genetic and breed-specific conditions are covered in their policy as long as the pet doesn't show signs or symptoms of the condition before becoming insured.
Here is a quick rundown or what Allstate Pet Insurance does cover:
Accidents and treatments for illnesses and diseases
Cancer and chemo
Surgery, hospital stays and nursing care services
Labs, diagnostic tests (which include x-rays and MRIs)
Medications
Genetic and breed-specific conditions
Complimentary therapies
chronic/recurring conditions
They also have an optional Wellness Rewards plan that provides reimbursement for routine care, vaccinations, dental cleanings and more.
Get a custom quote for your pet from Allstate Pet Insurance today.
6. Best for Live Vet Chat: Prudent Pet
Prudent Pet offers Accident Only, Essential and Ultimate pet insurance policies that are customized to your cat's individual needs.
They will reimburse up to 90% back on eligible cat medical costs based on the plan you choose.*
Prudent Pet also offers flexible options like wellness coverage that covers annual exams and dental cleanings. One other thing we like about Prudent Pet is that there is only a 5 day waiting period for accidents and a 14 day waiting period for illnesses, which is shorter than some of the competitors.
There are no in-network requirements and you get to keep your local veterinarian. You can expect a quick claims process and budget-friendly plans with Prudent Pet.
Get started with a quote now.
*Pre-existing conditions are not covered. Waiting periods, annual deductible, co-insurance, benefit limits and exclusions may apply.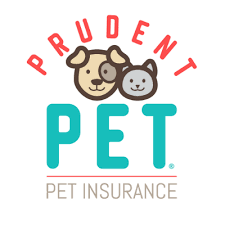 1 Minute Review
If you are looking for the right pet insurance policy for your dog, cat, bird or other pet, Prudent Pet insurance offers a variety of options for you. With free quotes, policies that are easy to grasp and an online portal, you will find it relatively easy to secure an insurance policy for your beloved pet through Prudent Pet insurance.
Best For
Emergency care coverage
Wellness care coverage
Pet owners who want comprehensive coverage
Pros
Coverage can be added as the need arises
Visit the veterinarian of your choice
No age limits
Flexible payment terms and multi-policy discounts
Cons
Potentially high premiums
Some reports of long waiting periods for claims processing
7. Best for Customized Coverage: Liberty Mutual Pet Insurance
Liberty Mutual Pet Insurance policies are affordable. Coverage starts at less than $1 a day.
You can customize your quote by selecting the percentage you'll get back from each visit up to 90%, your deductible and your annual maximum. There are also no monthly transaction or administration fees.
Ask about their discount options, you might be eligible for their stackable discounts that can save you up to 20%.
Liberty Mutual's most popular policy is their Accident and Illness plan but they do have 2 other options to choose from: Accident and Accident, Illness and Wellness plan.

Get started today.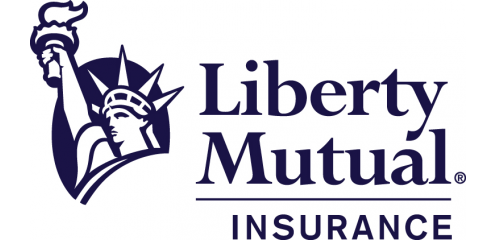 Best For
Up to 90% reimbursement
1 Minute Review
Liberty Mutual is a major insurance provider offering pet insurance options for cats and dogs. The company offers 3 policy choices: an accident-only plan, an accident and illness plan and a plan that covers wellness and routine care along with both accidents and illnesses. You can get a policy quote online with just a few clicks and you can adjust your policy details to fit your needs.
Liberty Mutual's pet insurance policies will not automatically cancel once your pet reaches a certain age, which can be a huge benefit for owners of older pets. While Liberty Mutual does not currently offer an illness-only plan, most pet owners will be able to find an affordable care option through the company's customizable quote tool. Depending on your pet and policy, you may pay as little as $7 a month for coverage.
Best For
Pet owners who already have some type of Liberty Mutual insurance
Dog and cat owners up-to-date on veterinary care
Anyone looking for customizable benefits
Pros
Wellness benefits do not count toward annual maximum
Instant quotes available online
Allows policyholders to adjust deductible, maximum benefit and reimbursement
Cons
Does not offer coverage for animals besides dogs and cats
Pet must have a comprehensive veterinary exam before enrollment
What is Pet Insurance?
Like your health insurance plan, pet insurance is a policy that helps cover the costs of vet bills. Many pet insurance companies also allow you to add coverage for routine vet care. Regular check-ups, vaccines and heartworm testing are usually covered by these wellness add-ons.
Even the best pet insurance for cats will include a waiting period before you can make a claim. This means you'll wait a certain number of days before you can use the insurance benefits. Pet insurance also won't cover your cat's preexisting conditions. Your insurance plan won't pay for the treatments if your cat has a diagnosed disease or injury.
Like human health insurance, pet insurance often requires a deductible for payouts. A deductible is the amount of money you're responsible for before the insurance company pays for a claim. Most policies also allow you to increase or decrease your deductible. A change to your plan's deductible also changes the cost of your plan.
For example, let's say your cat needs surgery that will cost $3,000 and your pet insurance deductible is $1,000. You'll need to pay the $1,000 out of pocket before your pet insurance policy benefits kick in. If your plan includes surgery costs, your insurance company should pay for the remaining $2,000.
Cat and dog insurance policies also differ from human health insurance plans. The biggest difference is the way you're paid for an insurance claim. Your health insurance provider pays medical bills on your behalf, after the deductible. Pet insurance policies, on the other hand, are reimbursement policies. You'll take your cat to the vet and pay for any treatments or procedures out of pocket. Your insurance provider reimburses you up to your coverage amount, minus the deductible.
Who Needs Pet Insurance for Cats?
Choosing whether to take out an insurance policy on your cat is a difficult decision. One aspect requires you to look at your financial situation. Many pet insurance plans have affordable options. However, you may have to give up extra coverage to meet your budget. You'll also need to decide what the peace of mind is worth to you. For some owners, knowing their pet is covered is more important than cost. For others, the potential of never needing to file a claim may make them less likely to buy a plan.
Certain breeds of cats are more prone to health issues. Many purebred cat breeds are prone to heart issues, for example. A cat insurance policy may help save you money down the road if your furry friend develops a severe health issue.
Breeds that are susceptible to illness and health issues include:
Cornish and Devon rex: Heart problems, kneecap dislocation and hereditary myopathy (a condition that causes weak muscles, specifically in the head and neck)
Abyssinian: Problems with eyesight, hearing and dental issues
Manx: Spinal issues, including spina bifida
Norwegian forest cat: Heart problems and hip dysplasia
Bengal: Heart disease, degenerative eye diseases and severe hip dysplasia and knee dislocation
Burmese: Kidney stones and urinary tract issues, glaucoma and hyperesthesia syndrome (causes increased sensitivity or pain when touched)
Ragdoll: Bladder stones and heart conditions
Siamese: More prone to certain types of cancer, heart conditions, respiratory issues, dental issues and eye problems
Himalayan: Kidney disease and respiratory issues that make breathing difficult
Maine coon: Heart problems, hip and elbow dysplasia and spinal muscle atrophy
Persian: Bladder stones and infections, heart issues, digestive issues and misaligned jaws that cause eating difficulties
Mixed breed cats can also have health issues. Cats, in general, are more likely than dogs or other pets to experience certain health issues. For example, cats of any age are often prone to urinary tract infections (UTIs). Pet insurance could be a good choice if you're concerned about your cat developing urinary issues as it ages.
What Does Pet Insurance Cover?
There are several types of insurance policies for cats. Each type covers different procedures, treatments and health conditions. Take a look at the different types of pet insurance available before you choose a policy best for your cat:
Accident-only plans: This type of plan covers injuries or health concerns caused by a specific accident. Some examples include ingesting a poisonous substance or being hit by a car. It doesn't cover diseases such as heart disease or lung disease.
Accident and illness plans: These plans provide similar coverages as an accident-only plan. They also include coverage for diseases or illnesses like digestive issues or allergies.
Insurance with embedded wellness: This is the most comprehensive type of plan. A comprehensive plan usually provides coverage for accidents and illnesses, as well as some routine vet care. Routine care might include vaccines, dental care or flea and tick control. It may also cover the cost of cremation or burial when your pet passes away.
Endorsements: Endorsements are add-on coverage for your pet policy. These add-ons vary by carrier, but some include cancer coverage or routine pet care. Endorsements allow you to customize your pet's plan with the coverage that matters most to you.
An overwhelming 98% of covered pets in the United States are under an accident and illness policy or an accident policy with wellness endorsement, according to the North American Pet Health Insurance Association (NAPHIA). Only 2% of covered pets have accident-only policies. The extra coverage for illness is an important part of pet insurance.
Pet Insurance Rates for Cats
Insurance rates for cats tend to be lower than those for dogs. NAPHIA reported in 2018 that the average cost of an accident and illness plan for a cat was $354.48 per year and the same coverage for a dog was $566.34.
Even though cat coverage is usually less than dog coverage, it's still a good idea to look into multiple providers. This gives you the best chance to find the price that works for you. Rates for pet insurance vary based on your pet's individual health and your provider.
See the chart below for some common pet insurance carriers and their costs per month. This data is based on a domestic shorthair cat at 6 months of age.
| Company | Price | Included Coverage |
| --- | --- | --- |
| Lemonade | As low as $10 per month | Customizable + comprehensive coverage, high annual cap |
| SPOT | As low as $1 per day | Customizable + no upper age limit |
| Allstate | Starts at $15 — $30 per month | Illness, disease and wellness plans, no breed restrictions |
| Prudent | Depends on coverage + other factors | Customizable accident and illness plans + wellness coverage |
| Liberty Mutual | As low as $1 per day | Customizable, choose from accident + illness, accident only or accident, illness + wellness full coverage |
| Pumpkin | As low as $10 per month | General, preventative and emergency care |
| Petplan | Average $20 per month | Wide range of coverage |
Get the Right Cat Insurance
The best pet insurance for cats should cover a wide range of illnesses and injuries from accidents. You can even add wellness coverage to most plans to cover the costs of routine vet care for your cat. There are plenty of coverage options and providers available and you should be able to find an insurance option that fits your coverage needs and budget.
Frequently Asked Questions
Do all vets take pet insurance?
Yes. Vets do not file your claims. You take receipts from the vet, file your own claims and await reimbursement.
Answer Link
Is there a waiting period for pet insurance?
Generally, you must wait around 14 days before pet insurance coverage begins.
Answer Link