Want to save money on your car insurance? Find and compare free custom quotes here.
Ready to find cheap auto insurance in Connecticut? Of course you are. There are a few things you should know — including how discounts and other benefits can cushion the cost of auto insurance. There are 2 cars per household on average in Connecticut, so it's helpful to know what to look for, such as how a multi-policy discount can save you a little money.
Get Instant Auto Quotes
Tip: compare 2-3 providers
Quick Look: Best CT Auto Insurance
Connecticut Auto Insurance Overview
Drivers in Connecticut need to meet the following minimum requirements for auto insurance:
$20,000 in bodily injury per person per accident
$40,000 in bodily injury for all persons per accident
$10,000 in property damage liability
$20,000 in uninsured motorist coverage
$40,000 in underinsured motorist coverage
Bodily injury coverage will take care of the following if you're in an accident:
Medical expenses: Passengers or the driver in the other car may need hospitalization — those costs are covered through medical expenses and this can extend to doctor visits and crutches or wheelchairs.
Lost income and wages: Anyone who is injured in an accident and needs to take time off from work or has an injury that makes him or her unable to perform the functions of his or her job can be compensated while he or she takes time off to recover.
Legal fees: This covers any legal fees for attorneys, court fees and more following an accident.
Property damage liability helps pay for damage to someone's property or vehicle. It's particularly helpful when a person's property is damaged but he or she isn't at fault in an accident.
Uninsured motorist coverage applies to accidents where someone doesn't have car insurance, but the person who isn't at fault for the accident won't have to pay for medical bills or car repairs because the coverage handles it.
Underinsured motorist coverage applies to accidents where someone's coverage either meets a liability limit that is less than or equal to the driver's uninsured motorist coverage limits or where his or her liability limits aren't enough to cover outstanding bills after the accident. This coverage protects motorists involved in the accident and covers those expenses.
CT Auto Insurance Law Explained
Drivers in Connecticut are required to carry proof of auto insurance and show it to a police officer if they request to see it. You could face fines if you don't have a vehicle's automobile insurance identification card and registration in the vehicle at all times.
You're subject to a $50 fine for not carrying insurance identification and registration — combined with other applicable fees, the total penalty is $117.
On the other hand, if you fail to maintain any insurance at all and you're caught, you're guilty of a class C misdemeanor (a fine of up to $500, imprisonment up to 3 months or both).
Also, if your insurance policy gets canceled, the DMV will need your proof of insurance within 30 days. If you don't comply, you'll be fined $200, have your registration suspended and face a fee to have it reinstated.
There is no requirement for Connecticut drivers to carry personal liability insurance or collision and comprehensive coverage. It can be helpful to have this additional protection added to your policy:
Personal liability insurance provides financial protection for you and your family in the wake of an accident. It also provides coverage for medical bills, legal fees and more. 
Comprehensive insurance covers vehicle damage other than a collision, such as theft, fire, vandalism, damage from natural disasters, falling objects, damage from animals and civil disturbances.
Collision insurance ensures that your vehicles are covered following an accident with another vehicle or an object and puts money toward repairing and replacing your vehicle — all depends on the severity of the damage from the accident.
CT Traffic Laws You Should Know
Texting while driving is banned for Connecticut drivers of any age. Using cellphones while driving is also banned for any new drivers, except in an emergency or when you communicate with law enforcement officers. Any driver convicted of distracted driving will receive 1 point on his or her license — which means that the driver has admitted to guilt for a moving violation and is charged a fine.
Also, if you're convicted of driving more than 75 mph in a work zone, you'll need to attend a retraining program. Expect to get 2 points and a steep fine for violating highway work zone safety laws. Points result in higher insurance rates.
CT Auto Insurance Rates per Vehicle
The Nissan Rogue is the most popular car in Connecticut. Certain insurance policies can provide discounts for safety features for all types of vehicles, including anti-theft devices, anti-lock brakes and airbags.
You could pay more for insurance if your vehicle model is one that is stolen often, has a higher purchase price, gets in more accidents or fails safety tests more often.
Auto Insurance Rates by Insurance Credit Score
You'll see cheaper auto insurance rates if you have a lower credit score because your insurer will consider you to be a low-risk driver. Companies often believe that drivers with credit scores under 600 are more likely to file claims, inflate claims and commit insurance fraud. It could be a good move to raise your credit score — you could save on higher premiums.
| Credit Score | Cheapest Provider | Rate for State Minimum Coverage |
| --- | --- | --- |
| Poor 300–579 | Nationwide | $2,216 |
| Fair 580–669 | AAA | $1,675 |
| Good 670–739 | Hanover | $1,360 |
| Excellent 740+ | 21st Century | $1,222 |
Insurance for Drivers with a Clean Record
A clean driving record means you haven't received any or few tickets or driving infractions, which results in a cheaper insurance rate. You could also be eligible for a safe driver discount because you're considered a low-risk driver who's less likely to get in an accident or file a claim. Smaller infractions could lead to an increase of 40%, while larger infractions — such as a DUI — can increase costs by up to 100%.
| Insurance Company | State Minimum Insurance | Standard Coverage | Full Coverage |
| --- | --- | --- | --- |
| AAA | $1,026 | $1,364 | $1,835 |
| 21st Century | $686 | $1,492 | $1,883 |
| Hanover | $733 | $1,735 | $1,905 |
| Allstate | $1,200 | $1,375 | $2,627 |
| State Farm | $1,038 | $1,777 | $2,194 |
Insurance Rates with Driving Infractions
Multiple driving infractions lead to rate increases. You could receive points on your license through speeding, driving under the influence or while intoxicated — which includes illegal turns or driving in the wrong lane as well as reckless driving. These dark marks on your record can lead to skyrocketing insurance costs.
| Insurance Company | At-Fault Accident | Speed Violation | DUI |
| --- | --- | --- | --- |
| State Farm | $2,547 | $1,626 | $6,821 |
| Nationwide | $3,457 | $1,388 | $6,473 |
| 21st Century | $2,112 | $1,658 | $5,290 |
| Hanover | $2,039 | $1,576 | $4,771 |
| Allstate | $2,678 | $1,482 | $6,993 |
Best Auto Insurance Providers in Connecticut
You'll likely be inundated with options as you decide how to lower your auto insurance. This list can provide some of the cheapest and top auto insurance options in Connecticut.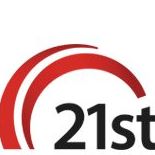 Pros
Serves all states
Mobile App
Offers SR-22 coverage
1. Best Overall: 21st Century Insurance
21st Century, part of Farmers Insurance, is the best option available in Connecticut. It costs $1,054 on average for a 1-year policy and offers a new car replacement option and roadside assistance.
Various discounts are available — anti-theft device, multi-policy, defensive driving, good student, loyalty and more.
2. Cheapest Auto Insurance in CT: Hanover
Hanover is the cheapest auto insurance option in Connecticut, at $984 for a 1-year policy. It also offers a bunch of discounts that can further lower rates, such as good driving, anti-theft device, multi-policy, safety device, good student and more.
You'll also find new car replacement and original equipment manufacturing (OEM) perks available.
Best For
Roadside assistance
Pros
Serves all states
Mobile app
Emergency roadside assistance
Cons
Have to be an AAA member
Policies not available in every area
3. Best Coverage for Multiple Cars: AAA
Does your household have multiple auto insurance policies? AAA is your best bet at $1,101. Member benefits such as new car protection, accident forgiveness, OEM coverage, trip planning and travel discounts are big pluses.
Their customer service and claims service are also highly regarded by current customers. AAA offers roadside assistance to all of their customers which comes in handy in the event of a breakdown, tire issue, or some other event that leaves you on the side of the road.
Pros
Complete line of insurance, banking, and investment services
Easy online forms to quote and bind policies
Top-rated customer satisfaction
Cons
Very few physical locations
Only available to select groups, generally tied to military service and the relatives of members
4. Best for Military Personnel: USAA
USAA is available for active, retired and honorably separated officers and enlisted military personnel as well as Academy, ROTC, OCT/OTS and other veterans. USAA is $948 for a 1-year policy quote, which makes it one of the cheapest options available in Connecticut. It provides optional roadside assistance and accident forgiveness, anti-theft device, multi-policy, defensive driving, good student, loyalty, safety device, special employment and usage-based discounts.
Look into the Best Available Plans
Want to be proactive and get the cheapest auto insurance plan in Connecticut? The following tips will help you get that perfect premium:
Remove comprehensive and collision coverage on older vehicles because it isn't as worthwhile or necessary.
Consider higher deductibles, which will help you cut down on higher insurance costs upfront.
Ensure that your credit score stays high by paying off associated bills (like credit cards) on time and paying more than your minimum balance.
Keep the mileage on your vehicle low so you can be eligible for low mileage discounts.
Learn the tricks of the trade to help you get that cheap auto insurance rate so you can feel good about the coverage you've got — and save money along the way.
Frequently Asked Questions
How does my personal credit play a role?
Insurance carriers run credit scores to help determine policy premiums. Your insurance rates will likely be lower if you have an excellent credit score. On the other hand, your insurance rates may be higher if you have a poor credit score. Insurance companies believe credit scores are an indicator of whether you'll make your insurance payments on time and credit scores combined with other data can be predictive of risk. Check out the best companies for all credit scores now.
Answer Link
What kind of discounts are usually available?
The most common discounts available are multi-policy and auto-pay, but every company is different. Other discounts that are widely available are loyalty, good student and anti-theft device discounts. See our top providers with the best discounts and get a unique quote.
Answer Link
Is there any way I can lower my insurance premiums?
You can often get a lower premium by maintaining coverage without any gaps in coverage. You can also lower your premium with discounts. Bundling your products is another way to lower your car insurance premiums. Get a customized quote to see if you can lower your premiums.
Answer Link
*Quotes were obtained using the following profile: base 2015 Toyota Camry, male, 40-years-old. Policies reflect state minimum coverage options. We make every effort to provide the most accurate quotes based on the profile above. Due to the many combined variables involved in insurance quotes, the only way to get an accurate quote is to enter your own information through our partners' secure websites.