Cacophony And Discord In The Music Industry: 'Epic Battle' Against YouTube Rages On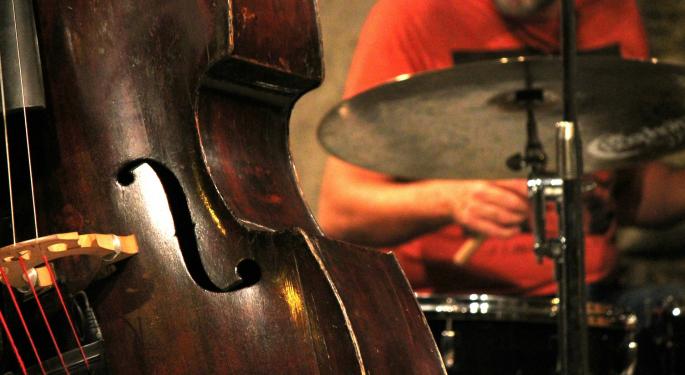 Alphabet Inc (NASDAQ: GOOG) (NASDAQ: GOOGL) and its streaming video property, YouTube, is defending itself against an "epic battle" against the music.
According to the Wall Street Journal, the music industry is not at all pleased with the declining royalty rates YouTube pays musicians per stream it offers. There is also the fact that it is growing more and more difficult for any streaming video property that allows users to upload content to properly filter and remove copyrighted material.
For its part, YouTube claims it offers musicians and other entertainers a system that automatically blocks, monetizes or mutes music with a 99.7 percent accuracy rate. The company also said it has paid around $3 billion to music companies over the past 10 years.
However, the Journal stated that many music right holders claim YouTube's filtering system isn't foolproof and requires a manual search to track content and collect royalties. The royalties the music companies do collect is, however, a fraction of what other streaming services, such as Spotify, offers.
Related Link: DOD Spending Budget And Military Bands: That's Not How It Works, Congresswoman
YouTube pays an average of $0.0008 per play to music companies and less than $0.0006 for user-generated content. On the other hand, the free tiers from Spotify pay six times what YouTube does, while music played by paying subscribers offers a higher royalty payment.
YouTube may have reason to be concerned, and it might be in its best interest to work with the music industry to find a win-win scenario. After all, the music industry believes the future of music lies with streaming services, such as Spotify and Apple Inc. (NASDAQ: AAPL) streaming service Apple Music, rather than YouTube.
Posted-In: Spotify Streaming music Streaming Music Royalty Payouts streaming video Wall Street JournalTop Stories Media Trading Ideas Best of Benzinga
View Comments and Join the Discussion!