Lloyd Blankfein Loves To Tweet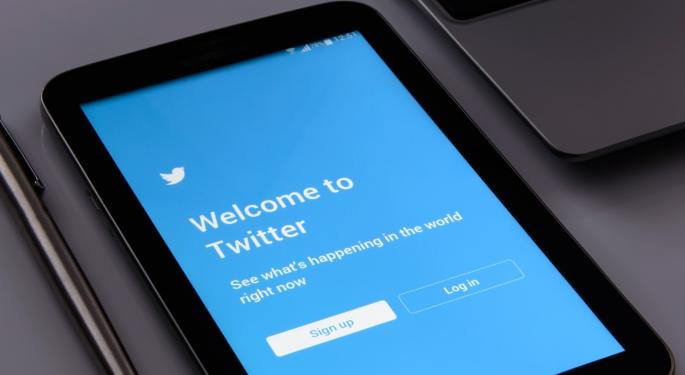 Goldman Sachs Group Inc (NYSE: GS) CEO Lloyd Blankfein joined Twitter Inc (NYSE: TWTR) in June 2011 but had been pretty quiet on the platform -- until a few weeks ago.
On June 1, 2017, Blankfein Tweeted for the first time ever on President Trump's decision to withdraw from the Paris climate change accord. Since then, the executive has Tweeted about a trip to China, congratulated General Electric Company (NYSE: GE)'s outgoing CEO Jeff Immelt on a successful tenure, and shared some brief thoughts following the targeting of Republican lawmakers in a shooting.
Related Link: White House Says The Paris Climate Accord Hurt American Businesses; Do American Businesses Agree?
Why Now?
After years of inactivity on Twitter, Blankfein explained why now is the time to break the silence.
During the 2008 financial crisis, few people fully understood what it is Goldman Sachs does, Blankfein told CNBC's Jim Cramer during Monday's "Mad Money." But now he feels years later that the public also doesn't understand the company and he needs to "communicate to the world more of what we do," but with his "personal element to it."
"I kind of have to be the champion of our people and I kind of owe it to the body politic to comment where I have expertise," Blankfein explained. "They could take my advice or not. I don't make decisions, but I do give them our expertise."
Before Twitter offered everyone a voice to the world, Blankfein was limited to press releases, and even then the executive kept to topics that directly affect his company. Now he has the freedom to comment on anything and everything that falls in his "wheelhouse of expertise" or affects the "ability of our people to be who they are and to do their job."
Posted-In: Jeff Immelt Lloyd Blankfein tweet twitterPolitics Tech Media General Best of Benzinga
View Comments and Join the Discussion!