Riot Blockchain Plummets Amid CNBC Investigation; CEO Calls It 'Garbage, Biased Hit Piece'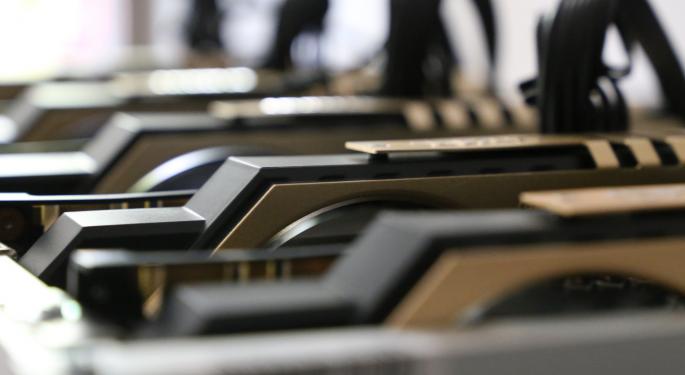 Blockchain-mania sent Riot Blockchain Inc (NASDAQ: RIOT) from $3 per share to as high as $46.20 per share. There was little logic behind the surge, especially when considering the company operated as a pharmaceutical company until October 2017 when it changed its name from Bioptix to Riot Blockchain.
Riot Blockchain's business is full of multiple "red flags" investors should be aware of, CNBC's Michelle Caruso-Cabrera said Friday. An investigation found the company didn't cancel its annual shareholder meeting on two occasions -- rather, the hotel it was scheduled to be held at told Caruso-Cabrera "there was never a meeting room ever booked under the name Riot Blockchain."
Why It's Important
Barry Honig may be the "man behind the curtain" at Riot Blockchain as he was an activist investor who oversaw the company's name change, Caruso-Cabrera said. When attempting to find Honig at a nearby office, she instead found John O'Rourke, Riot's president, CEO and chairman.
O'Rourke sold around $869,000 worth of Riot Blockchain's stock in December 2017 and initially didn't want to talk to Caruso-Cabrera, but within minutes changed his mind and did so off the record.
"We did not have a quorum of shareholders required for a vote," O'Rourke's attorney said in a statement to CNBC. "We are also working on other corporate action items that would require shareholder approval and a shareholder meeting as well."
The statement also said the executive "sold less than 10 percent of my overall position to assist with covering tax obligations as a result of so-called phantom income tax from the vesting of restricted stock awards."
What's Next?
The statement also said the company's name change to Riot Blockchain "had been evaluated for some time, and not for any improper purpose."
In a statement to Benzinga, O'Rourke said, "This was a garbage, biased hit piece."
Caruso-Cabrera said a more in-depth expose on Honig will be broadcast later Friday, although the full story is on CNBC.com. Riot's stock was down more than 18 percent at $14.06 in Friday's pre-market session.
Related Link:
What Is A Blockchain And What Does It Do?
Want Your Stock To Rally? Just Mention 'Bitcoin' Or 'Blockchain'
View Comments and Join the Discussion!
Posted-In: Cryptocurrency News Legal Top Stories Exclusives Markets Movers Media Best of Benzinga