21st Century Fox Beset With Suitors As Comcast, Verizon Said To Make Approaches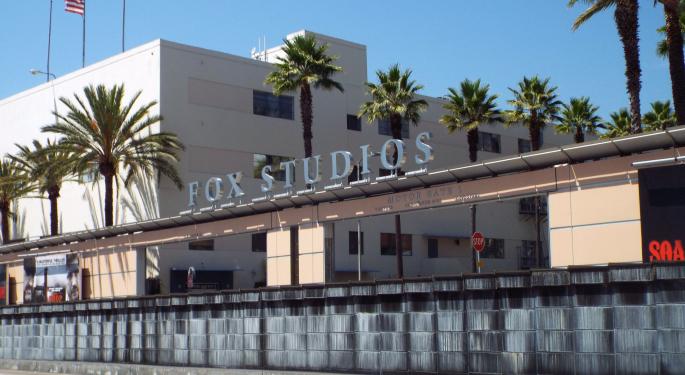 What Happened
After hours Thursday, shares of Twenty-First Century Fox Inc (NASDAQ: FOXA) spiked more than 7 percent following reports that Comcast Corporation (NASDAQ: CMCSA) had made an approach about a possible takeover deal.
CNBC reported recently that Walt Disney Co (NYSE: DIS) was in talks with Fox to purchase everything but its news and sports divisions, and Thursday the outlet's sources said Comcast was interested in a similar deal.
What Happened Next
The M&A rumors were just getting started, it turned out, as Verizon Communications Inc. (NYSE: VZ) has also thrown its hat in the ring, with talks of acquiring "parts" of Fox in "early" stages, according to Dow Jones.
The Likely Obstacle
In the wake of the news, financial media pundits were quick to point out the regulatory hurdles such a deal would undoubtedly cause, as any of these potential tie-ups would create a media behemoth housing a wide array of brands and entertainment assets.
Voting shares of Twenty-First Century Fox, Inc (NASDAQ: FOX) were up 8.53 percent after hours.
Related Links:
The Fox And The Hound: 21st Century Held M&A Talks With Disney
View Comments and Join the Discussion!