Questions Arise From Herbalife's Earnings, Conference Call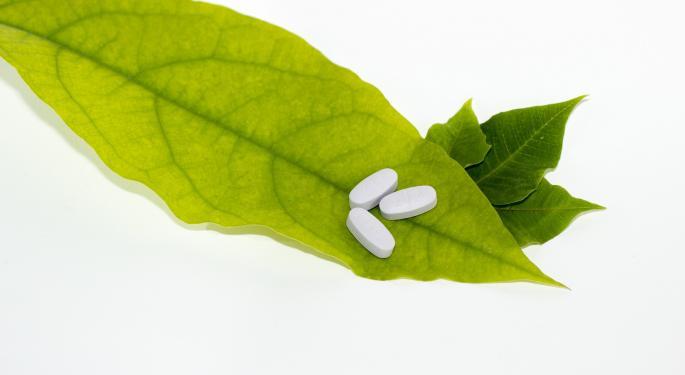 Herbalife Ltd. (NYSE: HLF) has been one of the most controversial stocks in the market in recent years, and the company's Q2 earnings report and conference call have presented investors with even more questions about the future of the company.
Restructuring Taking Its Toll
In June, Herbalife blamed Federal Trade Commission-mandated restructuring for its second-quarter guidance cut. The company was forced to restructure its business in 2016 as part of a $200 million settlement with the FTC related to questionable business practices. Vocal Herbalife short seller Bill Ackman has repeatedly accused Herbalife of operating as a pyramid scheme.
FTC Chairwoman Edith Ramirez said Herbalife must "fundamentally restructure its business" and "start operating legitimately."
Related Link: How Carl Icahn Is Destroying One Recent Herbalife Short Thesis
Those restructuring efforts now appear to be taking their toll on the company's business. Herbalife has said its lower sales numbers are a temporary phenomenon related to employees learning new sales documentation techniques and technology. However, with several discouraging trends emerging in Herbalife's business and no indication as to how long the transitional period will last, Herbalife bulls now have a lot of unanswered questions.
Sales Tell The Story
Herbalife's second-quarter 17.1 percent earnings growth was driven by a number of catalysts outside of the company's core business, including tax benefits, cost savings and pushing back expenses to the second half of the year. Global sales volume declined 8 percent in the second quarter. North American volumes plummeted 18 percent. Earnings per share growth was also driven by the company's aggressive share buyback program. Herbalife has repurchased 2.7 million shares of stock in the second quarter, a huge uptick from its 1.1 million-share buyback in Q1.
Herbalife lowered its full-year sales guidance from 0.5-3.5 percent growth to a new range of -3 percent to +2 percent. Volumes, which were previously projected to fall in the -1 percent to +2 percent range are now expected to fall between 0 and 5 percent on the year.
Pattern Or Outliers?
For now, Herbalife seems to be pulling out all the stops to boost earnings, there's no hiding its slumping sales growth. For the company to convince investors that its "legitimate" business model can deliver the type of growth its previous model did, it needs to demonstrate that it can start consistently hitting its guidance targets rather than settling into a pattern of lowering its forecasts quarter after quarter.
While Herbalife shares are down about 9 over the past month, the stock is still up 35 percent in 2017.
Posted-In: Bill Ackman Edith Ramirez FTC multi-level marketingEarnings News Guidance Trading Ideas Best of Benzinga
View Comments and Join the Discussion!