MasterCard: Another Short-Term Cramer Fade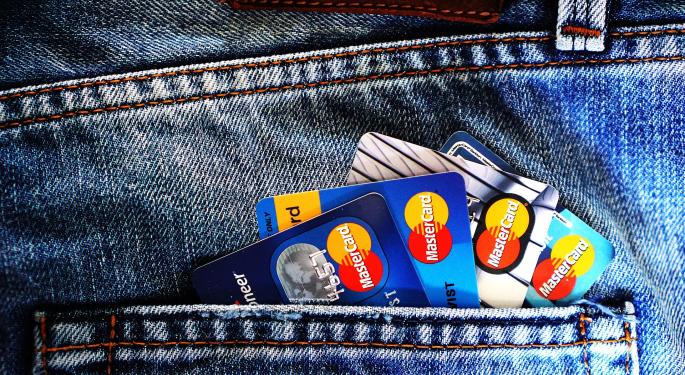 Popular CNBC analyst Jim Cramer has moved the market once again with his pick of Mastercard Inc (NYSE: MA) as his stock of the week back on Friday. However, as if often the case with TV analyst pics, traders quickly stepped in to take the other side of the trade on Monday morning.
MasterCard traded as high as $151.85 on Monday morning at the open but immediately began to decline, trading back down to as low as $148.58. The stock closed Friday's session at a new all-time high of $148.52.
The Cramer pump provided what traders saw as a golden opportunity to fade the gap at the open. The subsequent sell-off brought the stock to within six cents of closing its gap. Since the gap (nearly) closed, Mastercard has drifted slightly higher, up to around $149.40 in mid-day trading. The stock's action into the close on Monday will be critical in dictating the direction the stock will move in the short term.
If MasterCard completely fills that gap, the stock will likely resume its multi-year uptrend. At the same time, technical indicators are rarely perfect, and closing the gap within 6 cents may be close enough to free the stock up to trade higher.
For Cramer fans, there is a lesson in Monday's trading action as well. Most of Cramer's picks are based on fundamental analysis rather than technical analysis, and those theses typically take weeks or months to play out. Rather than rushing in and buying Cramer's picks immediately, investors can often get a better price by waiting for the short-term Cramer bump to subside before taking a position.
Joel Elconin contributed to this story.
Related Link: Apple Pay Now More Widely Accepted Than PayPal
Posted-In: CNBC Jim CramerTechnicals Media Trading Ideas Best of Benzinga
View Comments and Join the Discussion!