Cramer Explains What Artificial Intelligence And Steroids Have In Common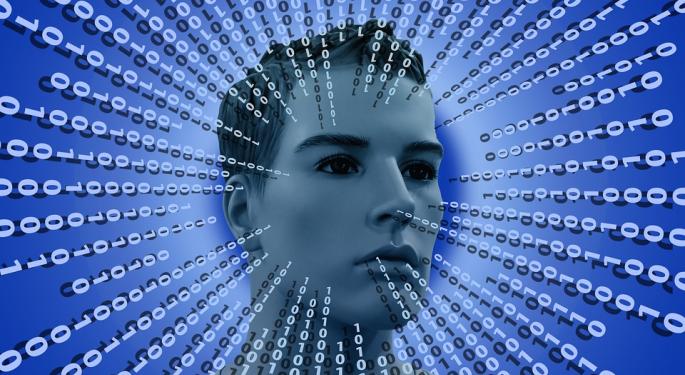 The future belongs to artificial intelligence according to CNBC's Jim Cramer.
Many investors are in fact underestimating the true potential of AI and don't understand that this area "might hold the key to all of sales" if we just learn how to harness its true powers, Cramer explained during a recent "Mad Money" show.
In fact, AI technology will be able to extrapolate every piece of useful data a business holds and then management will be in a better position to understand all aspects of the business, Cramer continued. But once a company starts implementing AI technology, there is no turning back.
"To use a baseball analogy, it's like steroids — once somebody starts juicing, anyone who wants to remain competitive has to jump on the bandwagon," he said. "Artificial intelligence is like steroids for your business."
Investors can embrace this concept since AI technology requires lots of components, including semiconductors, communication equipment and data centers. Investors also need to understand that the AI boom is here to stay.
Without getting into any specific companies, investors looking to capitalize on the "secular, long-term transformation" should be "owning anything in the big data space — in any way, shape or form," Cramer emphasized.
Finally, investors may want to avoid "trading" companies with exposure to the trend and hold their positions "not for now, not for next quarter, but for years to come."
Related Links:
Out-Of-Control Algorithms And Killer Bots: How America's Tech Gurus Are Blaming Smart Machines For Idiotic Mistakes
Posted-In: AI artificial intelligence CNBC Data Center Mad Money Jim CramerTech Media Best of Benzinga
View Comments and Join the Discussion!