Even The Best Are Wrong Sometimes: Warren Buffett Acknowledges Mistakes In IBM Analysis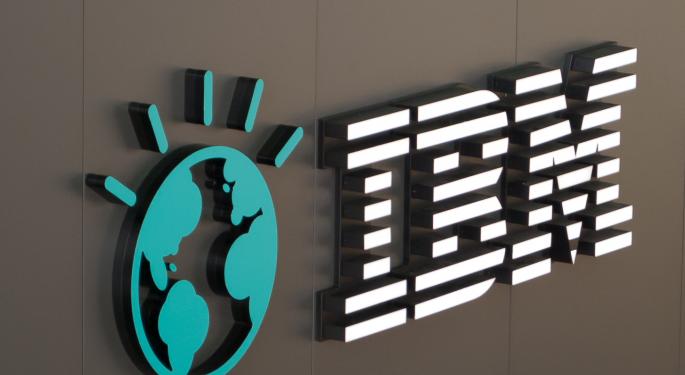 Billionaire investor Warren Buffett is considered by many to be the best investor of all time, but even he makes mistakes on occasion.
One of his more vocal losses as of late is his stake in International Business Machines Corp. (NYSE: IBM), which he started buying in 2011 at an average cost per share of around $170.40.
In May of this year, he dumped a third of his position and on Wednesday he double downed on his reasoning to do so.
In an interview with CNBC's Becky Quick, Buffett said he was "wrong" in his original thesis for owning shares of Big Blue. Looking back five to six years ago, Buffett believed IBM's prospects where going to be "significantly better" today than it really is.
"I had made a mistake," Buffett said. "I still don't know much about the future but I feel more certain about the future as I look at a company like Apple Inc. (NASDAQ: AAPL) rather than IBM now."
Buffett shied away from acknowledging if he is still an active seller in IBM's stock, but confirmed that he hasn't sold a single share of his Apple stake. In fact, he bought more shares of Apple in the recent quarter but once again shied away from confirming if he continues to be a buyer of Apple's stock.
Related Links:
Floyd Mayweather And 5 Other People Who Made $300 Million In One Day
Buffett's Losing Streak Could Corner Him Into Doing Something He Would Hate
Image credit: Patrick, Flick
Posted-In: Becky Quick Big Blue CNBC Investors Warren BuffettTop Stories Tech Media Best of Benzinga
View Comments and Join the Discussion!