IPOs 'Live And Die By Hype,' Pro Says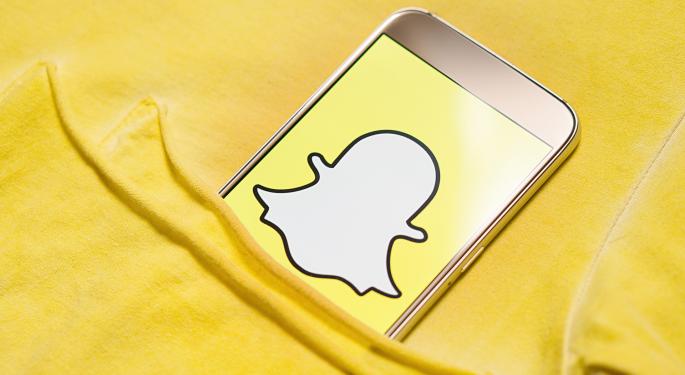 Snap Inc (NYSE: SNAP)'s stock is off to a rough start since going public earlier this year which begs the question: What's wrong with the company and when did these problems surface?
There's little doubt among investors relating to Snap's ability to innovate. There's also little doubt among investors that Snap can both innovative and simultaneously become profitable when competing against a behemoth like Facebook Inc (NASDAQ: FB), Erik Gordon, professor at the University of Michigan's School of Business, said on CNBC.
But the problem for Snap's investors is that the company's level of innovation "isn't that hard" for Facebook to copy. In addition, it's Facebook, not Snap, that boasts billions of users across its multiple platforms that implies superior scale and reach to monetize.
Meanwhile, many companies have been un-loved before going public, Gordon suggested. While the social media company was still private it was able to take advantage of "tourist investors like Fidelity and T. Rowe Price" who "aren't all that experienced."
Further to his point, Blue Apron Holdings Inc (NYSE: APRN) raised money as a private company at a $3 billion valuation only to go public at a $2 billion valuation. It was able to do so because it billed itself as a technology company and delivered the same message to investors.
But in reality, Blue Apron is nothing more than a company that "delivers boxes of ingredients." As such, the hype didn't live up to reality and Blue Apron's stock, like Snap's, is off to a rough start.
Related Links:
Cramer's Bearish Case On Snap Fades Ahead Of Lock-Up Expiration
Recent Downside In Snap Shares May Be An Overreaction; Stifle Upgrades To Buy
View Comments and Join the Discussion!
Posted-In: CNBC Erik Gordon Food Delivery tech stocks Technology StocksIPOs Tech Media Best of Benzinga