Cramer: Fed Doesn't Need A Leader Who Has 'Never Bought Or Sold More Than A Savings Bond'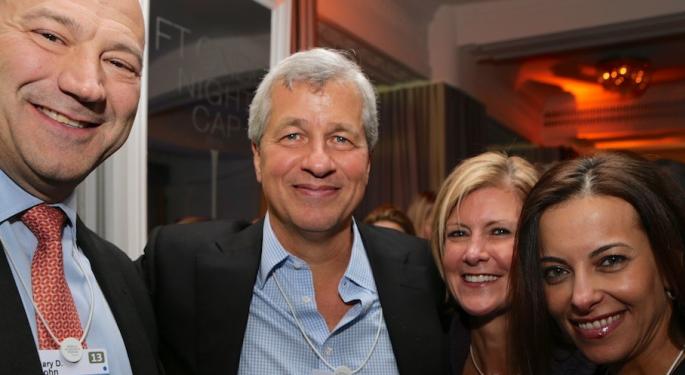 Many investors feel the current "Trump rally" is being driven by positive sentiment rather than any logical fundamental reason. But that isn't the case at all, according to CNBC's Jim Cramer, who notes that the most recent encouraging sign comes from the Federal Reserve.
Fed. Chairwoman Janet Yellen's testimony to the U.S. Congress tells an encouraging story of "growth without inflation," Cramer said during his "Mad Money" show on Wednesday. Meanwhile, a potential appointment of Gary Cohn to take over Yellen's job will put a highly intelligent trader who has also earned the title of a "non-classically trained economist in charge of the central bank. This is what is needed now as Cohn "knows how to trade" the several trillion dollars' worth of bonds the Fed is holding and needs to unload.
Perhaps more importantly, Cohn would better understand the urgency in selling the bonds first before implementing a series of rate hikes.
"I rather have Cohn running things than some Ph.D. who doesn't know how the markets work and has never bought or sold more than a savings bond," Cramer said.
Meanwhile, the market is reacting positively to potential changes in the Federal Reserve, Cramer continued. In fact, Wednesday's rally was broad based and included many contrasting groups, reaffirming the notion that investors are foolish to listen to pundits scaring investors to "sell everything."
Related Links:
Fed Facts: What Is The Federal Reserve's Balance Sheet, And Why Does It Need To Shrink?
Fed Hikes Rates Without Disrupting The Market: 'Classic Yellen'
_________
Image Credit: By Financial Times [CC BY 2.0 (http://creativecommons.org/licenses/by/2.0)], via Wikimedia Commons
Posted-In: CNBC Gary Cohn Interest Rates Janet YellenNews Management Federal Reserve Media Best of Benzinga
View Comments and Join the Discussion!