Mark Zuckerberg Doubles Down On His Call For Government To Hand Out Money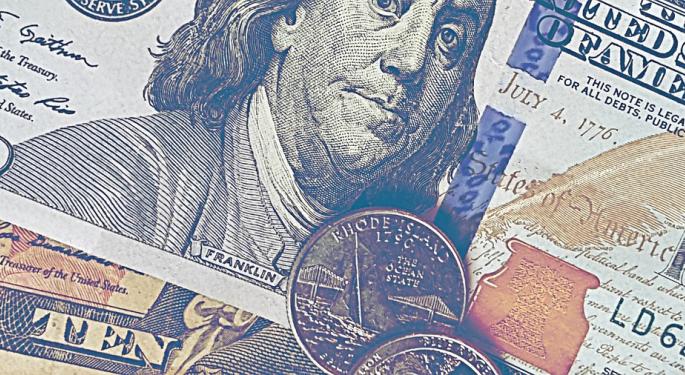 Facebook Inc (NASDAQ: FB) Co-Founder Mark Zuckerberg expressed his desire to one day see the U.S. government hand out a basic income so everyone can pursue their dreams.
In other words, he thinks taxpayer funds should be allocated to people who don't work -- a noble and bold idea but one that certainly would need to be defended over time before it can see the light of day.
Universal Basic Income
On Wednesday, the Facebook executive double downed on his thesis and cited a form of universal basic income in the state of Alaska, CNBC reported. The oil-rich state operates a "Permanent Fund Dividend" which groups together oil revenue and is then returned to residents at the end of each year.
In 2016, each eligible resident received $1,022 and serves as some sort of proof that people can be better off if given a basic income and perhaps more important, it is funded by natural resources and not higher taxes.
Lessons Learned Over The Years
Organizations and individuals tend to think different when they're profitable versus when they're in debt, Zuckerberg explained in a Facebook post. Those who are profitable are confident about their future and seek further opportunities to invest and grow, but those who are in debt think merely about surviving.
"Alaska's economy has historically created this winning mentality, which has led to this basic income," he added. "That may be a lesson for the rest of the country as well."
There is, however, at least one flaw in Zuckerberg's Alaska example, CNBC noted. The state's dividend comes from oil whose price has greatly fluctuated over the years. While the state did pay out its dividend to residents, it may have done so at the expense of state tax increases.
Related Links:
Non-Horrible Bosses: Meet The Best CEOs Of 2017
The Best Social Media Accounts Your Favorite Execs Are Following
Posted-In: Alaska Basic Income CNBC Mark ZuckerbergNews Politics Media General Best of Benzinga
View Comments and Join the Discussion!