Warren Buffett Lost A Lot Of Money On IBM This Week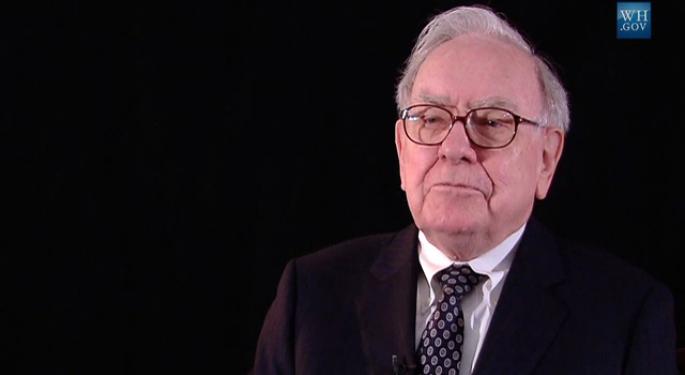 It's safe to say the vast majority of people won't know what it's like to lose $800 million throughout their lifetime. But ask Warren Buffett what it feels like to lose this amount in a single day and his answer might be anything but panic, anger and frustration.
Buffett owns 81.2 million shares of International Business Machines Corp. (NYSE: IBM) stock, which at one point Wednesday was trading lower by around $10 per share. In other words, Buffett was $800 million poorer now than he was Tuesday — sort of.
According to a CNBC report, Buffett's break-even point for IBM's stock is $170 per share, but that doesn't include the $1.8 billion in dividends he collected over the years.
But even if Buffett hasn't received 1 cent in dividends, he would likely stand by his investment thesis. He told CNBC in an interview earlier this year his investment philosophy hasn't changed, and he buys shares of companies based on their future outlook.
Does Buffett Know Something About IBM No One Else Does?
Buffett said that the price an investor pays for a stock "doesn't mean anything." What does matter is where the stock will be in five to 10 years. And Buffett may be on to something big that the rest of the Street is overlooking.
James Wang, an analyst with Ark Invest and notable expert in artificial intelligence, was a guest on CNBC's "Squawk Box" segment on Wednesday and explained why IBM's name deserves to be on the same playing field as Alphabet Inc (NASDAQ: GOOG) (NASDAQ: GOOGL) and Facebook Inc (NASDAQ: FB).
According to Wang, IBM is at a transitional stage as it shifts away fro its legacy businesses to a new-age company that offers cloud-based services, artificial intelligence, data analytics and security software.
In fact, "Big Blue" remains very aggressive in expanding to the new categories and has spent around 4 percent of its entire revenue on these initiatives over the past few years.
"If you look at the actual results of the R&D output, there's no way but to recognize they're actually doing really good work," Wang explained.
Wang also argued that investing in artificial intelligence as a theme there is "one great horizontal play" — Google. On the other hand, IBM is a "great vertical play" as it will be able to make moves into government, healthcare and financial institutions.
Related Links:
IBM's Q1 Feeds The Bear Case, But Catalysts Remain Intact
10 Richest Billionaires In Finance
_________
Image Credit: By USA White House - https://www.whitehouse.gov/photos-and-video/video/2011/02/16/2010-presidential-medal-freedom-recipient-warren-buffett, Public Domain, via Wikimedia Commons
Posted-In: artificial intelligence CNBC CNBC IBM IBM earnings Squawk BoxMovers Media Best of Benzinga
View Comments and Join the Discussion!