Nasdaq's Head Of Listings Says IPOs So Far Are 'Muted'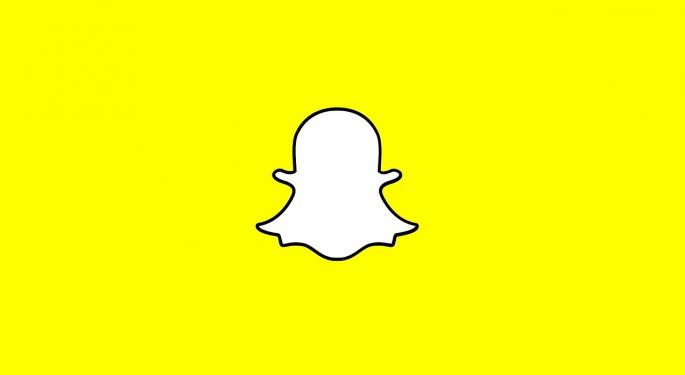 Snap Inc (NYSE: SNAP)' is trading at its lowest levels since its initial public offering, which doesn't necessarily bode well for other private companies looking to list their stock on a public exchange.
Nelson Griggs, head of listings for the Nasdaq exchange, was a guest on CNBC Friday to talk about Snap's IPO and what other notable companies could take the leap and become a public entity in the near-term.
Snap's IPO
Although Snap's stock is listed on the New York Stock Exchange, Griggs argued Snap's IPO had a "great start" but has since run into volatility. Nevertheless, a mere two weeks of trading as a public company isn't enough to judge the stock's success and judgment should be withheld until the lock-up period during the summer month's to reach any conclusions.
Meanwhile, the level of IPO deals since the start of 2017 is "muted" as it's higher on a year-over-year basis but still short of the levels seen in 2013, 2014 and 2015.
Private Companies Stay Private Because They Can
Griggs acknowledges a lot of private companies remain private for the simple reason that they can. Part of the reason for this is a desire not to be held back by some of the regulations that only affect public companies but the ease of accessing cash from the private space which is "awash with capital."
Co-host Andrew Ross Sorkin noted Snap was a highly anticipated IPO and naturally investor attention has perhaps shifted to Uber's potential IPO. Unfortunately, Griggs' answer may disappoint many investors who were hoping for confirmation that an IPO is on the horizon.
Griggs only said there is obviously a lot of investor appetite for an Uber IPO, but can't talk about it directly. The exchange is focusing on the 30 to 40 "unicorns" that are expected to file for an IPO.
See Also:
Palihapitiya: Uber Can Be A 'Fantastic' Company, As Long As It Fixes The Culture
These Companies Were Non-Existent When President Obama Took Office; Today They Are Worth Billions
View Comments and Join the Discussion!
Posted-In: CNBC Nelson Griggs SNAP Snap IPO Squawk Box UberIPOs Media