Jim Cramer: Tesla May Not Be Forward Looking Enough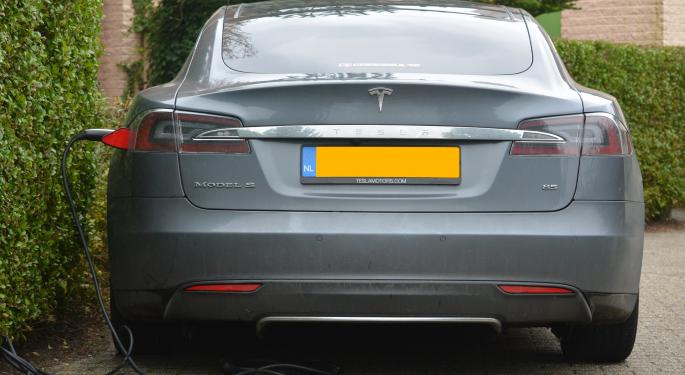 Shares of Tesla Motors Inc (NASDAQ: TSLA) were trading lower by more than 3 percent after Goldman Sachs downgraded the stock to from Buy to Neutral with a price target slashed from $240 to $185.
Jim Cramer offered his take on the downgrade on Thursday.
Related Link: Goldman Sachs Downgrades Tesla Amid Cash Flow Concerns, Cuts Target To $185
According to Cramer, the downgrade warns investors of Tesla's "real problems," including concerns over the yet-to-be released Model 3 vehicle. In addition, the auto industry as a whole is facing headwinds and Tesla's electric vehicles certainly aren't immune as companies are battling for "relevancy" within the "non-driver-less car."
Cramer noted that Goldman Sachs' research team has historically been a "big supporter" of Tesla and helped the company raise capital. He added that a major research firm like Goldman Sachs "moving away" is "very big, very important."
Cramer went on to offer his own take on Tesla and his outlook.
"Telsa, while definitely forward looking, may not be forward looking enough," Cramer said. "I think this whole Solar City thing is also bumming people out."
Cramer was referring to Tesla's proposed acquisition of Solar City (NASDAQ: SCTY), which many analysts and fund managers, such as Jim Chanos, oppose given Solar City's declining business and troubled financials.
Posted-In: CNBC Goldman Sachs Jim Chano Jim Chanos Tesla Downgrade The Mad DashShort Sellers Media Best of Benzinga
View Comments and Join the Discussion!