Epipen's Profits Are Actually A Lot Higher Than Mylan Originally Told Congress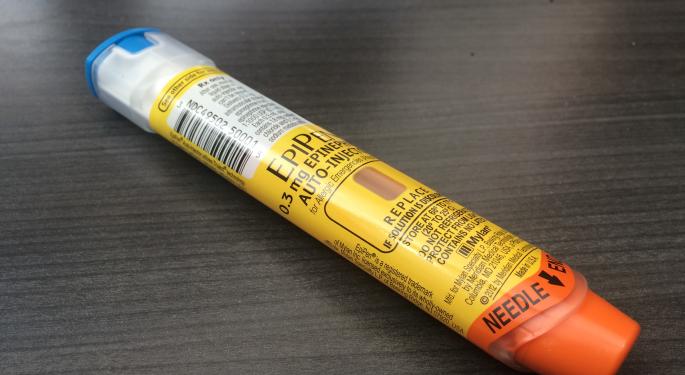 Mylan NV (NASDAQ: MYL) CEO Heather Bresch told a U.S. congressional committee last week that the company makes a profit of around $100 for each package of EpiPen it sells.
Bresch testified in front of the committee amid a scandal in which Mylan may have unjustifiably raised the price of its potentially life saving product which it now sells in a pack of two for $608.
However, Mylan's profits are actually 60 percent higher than what its executive told Congress.
Related Link: Mylan Is Offering An EpiPen Savings Card, But A Lot Of People Will Still Get Screwed
"Tax is typically included in a standard profitability analysis and the information provided to Congress has made clear that tax was part of the EpiPen Auto-Injector profitability analysis. In fact, Mylan has provided Congress with a detailed analysis of EpiPen Auto-Injector profitability," Mylan was quoted by CNBC as saying in a statement.
The company added in its statement, "We believe it is most appropriate, and conservative, to focus entirely on EpiPen(r) Auto-Injector specific costs and associated taxes."
As noted by CNBC, without a tax-related reduction, Mylan's profits on the two-pack of EpiPen would be around $160 -- roughly $60 higher than the figure which was given to Congress.
Mylan also noted in its statement that any lack of clarity was not intentional.
Shares of Mylan were trading lower by more than 1 percent at $41.62 late Monday morning.
Posted-In: EpiPen EpiPen Profit mylan Mylan ControversyNews Health Care Legal General Best of Benzinga
View Comments and Join the Discussion!