Tim Cook Is 'Putting His Money Where His Mouth Is'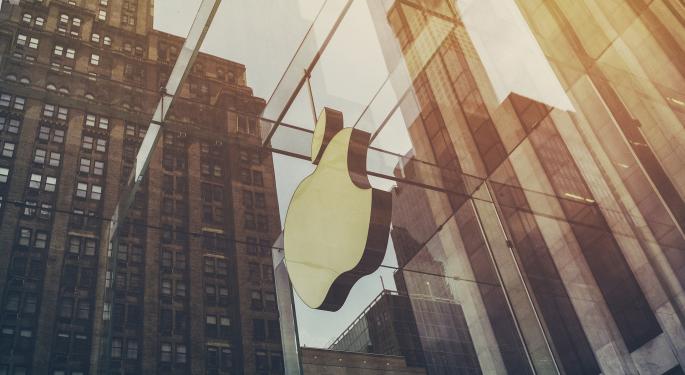 Apple Inc. (NASDAQ: AAPL)'s CEO Tim Cook recently said during the company's post-earnings conference call that the Chinese economy may be in better shape than how people perceive it to be.
"I see China as may not have the wind at our backs that we once did but it's a lot more stable than what I think is the common view of it," Reuters quoted Cook as saying during the company's earnings call. "We remain really optimistic on China."
According to CNBC's Josh Lipton, Cook "put his money where his mouth is" by investing $1 billion in China-based Didi Chuxing, a ride-hailing service that competes against Uber.
Related Link: Apple Just Invested $1 Billion In Uber's Biggest Rival
Lipton noted that while $1 billion is a "drop in the bucket" for Apple, the move is still a "smart investment" as Didi Chuxing technically ranks as one of the five largest startups in the world with a $26 billion valuation.
Lipton also argued the $1 billion investment could "please" the country's government at a time when the government has taken a "tougher line" against Apple.
Finally, Lipton suggested that if Apple is indeed "serious about creating its own car," the investment in Didi Chuxing could give it access to "learn a lot more" and "very quickly" about the taste and preferences of the Chinese consumer.
Posted-In: Apple Car Apple China CNBC Didi Chuxing Josh LiptonStartups Tech Media
View Comments and Join the Discussion!