Why Carlyle's David Rubenstein Thinks The US Can Expect A Recession In 1-3 Years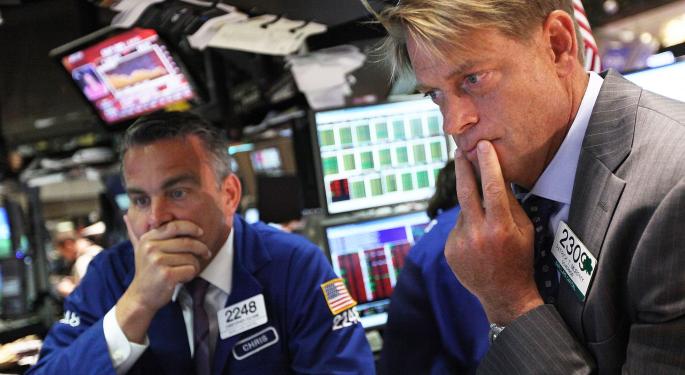 David Rubenstein, co-founder and co-CEO at The Carlyle Group, was an guest on Bloomberg TV's Bloomberg GO.
The investor went into several issues including U.S. growth, the transformation going on in China and the unlikeliness of a 10 percent growth rate for its economy.
He expects U.S. growth will barley reach 1-2 percent in the next year and believes the country "can expect a recession within the next three years."
Talking about the United States, Rubenstein noted that a recession is "inevitable," given that the country hasn't "really had a recession in six years."
The US "came out of the last recession in June of 2009," he explained. "We tend to have recessions every seven years, more or less in the United States, since World War II. So at some point in the next year or two or three, you can expect a recession."
Is It Here Already?
Rubenstein clarified he does not see the recession taking place now, nor does he think there's "any indication of it." However, people should "expect some slowdown after pretty good growth" the country's seen over the last couple of years.
"I do not think we're likely to grow at more than 2 percent or so in the United States this year," he added. "Europe will be about 1 percent. China is slowing down to probably really 6 percent."
There has been a slowdown, Rubenstein concluded. However, he does do not think the US is "going into the precipice where it will be a recession. I just think it will be modest growth for a while."
View Comments and Join the Discussion!
Posted-In: Bloomberg Carlyle Carlyle Group CNBC David RubensteinEconomics Media Best of Benzinga