Planet Fitness On Business Model, Costs And The Challenges Of Running A Gym Business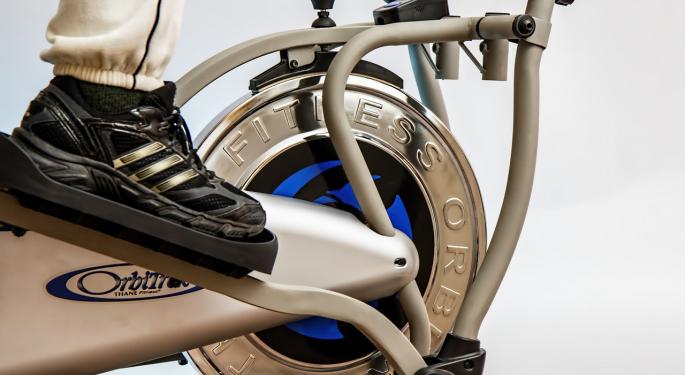 Gym operator Planet Fitness Inc (NYSE: PLNT) made a lukewarm debut on the New York Stock Exchange Thursday with shares opening and trading lower than the IPO price of $16.
Chris Rondeau, Planet Fitness CEO, was on CNBC follow the company's IPO to explain the business model of the company and the challenges it faces.
Market Size
"We are much different," Rondeau began. "Our customer, we cater to the 80 percent of the population that does not belong to [a] health club. And we really feel that most of the other health clubs are catering to the 20 percent; we are really in a kind of different market to them. And it's affordable – $10/ month."
Related Link: NYSE Welcomes Planet Fitness
Costs And Challenges
Rondeau revealed that the cost of opening a new gym on an average is $1.9 million, but most of that cost is fixed one-time cost.
Rondeau was asked about the challenges in the gym business and if the failure rate of 70"80 percent is true. He replied, "I would believe that [...] I think, one of the biggest things with the gym industry – and again we are kind of in a different world, I feel, because we cater to the 80 percent – lack of capex has one of the bigger issues in this industry."
He continued, "Going back and reinvesting in the store, keeping it fresh, adding new equipment. A lot of times unfortunately I [would] go over to a 20-year-old store, the equipment was 20 years old. So, we are really cautious and making sure we reinvest in our stores."
Image Credit: Public Domain
Posted-In: Chris Rondeau CNBCMedia
View Comments and Join the Discussion!