Is There Enough Sector Competition For The Aetna-Humana Deal?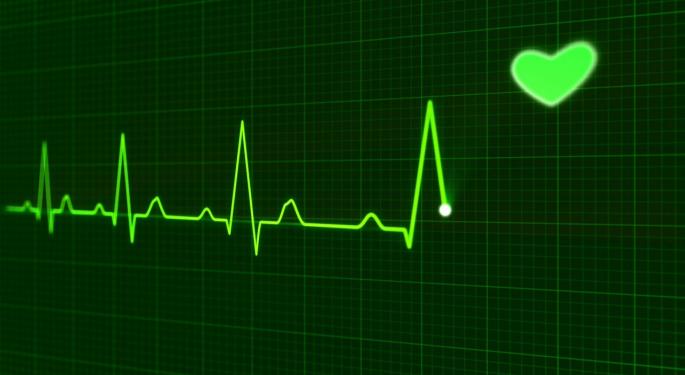 It seems everything is working in the favor of Aetna Inc (NYSE: AET) right now. The company reported very strong second-quarter numbers on Tuesday, as it prepares to complete the $37 billion Humana Inc (NYSE: HUM) acquisition.
Aetna Chairman and CEO Mark Bertolini was on CNBC recently to discuss antitrust issues concerning the Humana deal and the competition in the Medicare space.
No Fewer Than Five Competitors
"I would point out a couple of things," Bertolini began. "The combined companies would only be 8 percent of the Medicare marketplace, so not a lot. Secondly, there are 140 different competitors in the Medicare Advantage marketplace. So, as we look at market by market, there is never less than five competitors in any one market where we both compete today."
Related Link: Aetna Posts Upbeat Q2 Earnings, Lifts FY Forecast
Competing At Local Market Level
Bertolini was asked why consolidation is necessary in the health insurance industry. He replied, "What you have to understand is that the basis of competition is at the local market. And at the local market, BlueCross, BlueShield plans have 30, 40, 50 percent market share. So, for us to compete on a national basis, we have to be able to compete at a local market level."
He continued, "We will never have that kind of share of any one local market across all the product lines, and so we need to be able to build the capability to have enough share at the local market to partner with providers. Because in the end...it is about helping them keep costs down, that's going to keep health insurance premiums down."
Why Humana?
On why Humana is the best fit for Aetna rather than any other company, Bertolini said, "Quite frankly, the only overlap we have with Humana is in a few markets on Medicare. We do very well on exchanges; they are having some troubles there. We have a large commercial business; they have very little commercial business. They carry the lion's share of Medicare."
Image Credit: Public Domain
View Comments and Join the Discussion!
Posted-In: CNBC Health Insurance insurance Mark Bertolini medicareHealth Care Media General