Not Oculus Or WhatsApp, Indiegogo CEO Thinks Mobile Drives Facebook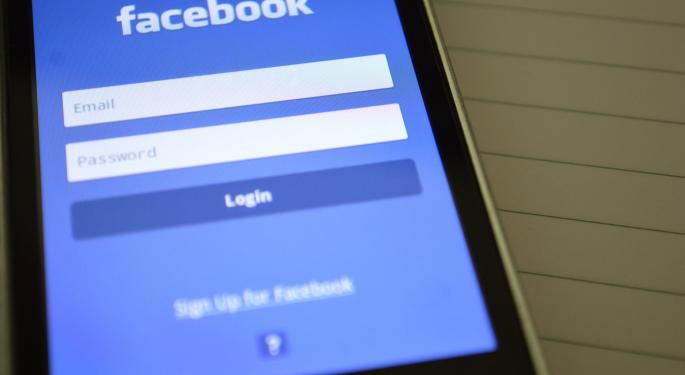 With shares trading at all-time highs and price target or rating increase becoming nearly a daily phenomenon for Facebook Inc (NASDAQ: FB), most analysts are attributing this success to the acquisitions made by the company including Oculus, Instagram and WhatsApp. However, Slava Rubin, Indiegogo CEO, disagrees with that thesis.
Slava was on CNBC recently to discuss what's driving the growth in Facebook and causing its stock to rally.
Mobile Is Driving Facebook
"I am really thinking that mobile is what's driving Facebook, and they are doing an incredible job," Rubin began. "In the last two years, they have gone for their revenue percentage from a 30-something to now over 70 percent of their revenue is coming from mobile. More and more, the advertisers are getting on board with that; they are getting more robust experiences onto mobile."
He continued, "I see, potentially, people not clicking out of Facebook going on to their own websites. Those brands saying, 'Oh, I want to have an experience on Facebook to use the speed of your site and how quickly I can serve up those ads.' So, I think it's really interesting."
Related Link: Ken Langone's Top Stock Picks: Schlumberger, Eli Lilly And Facebook
A New Avenue For Revenue
On how Facebook would be able to monetize on next year's election, Rubin said, "Predicting for next year when we have the elections for 2016 – I really see Facebook playing a major part where they already have the information on the demographics who you are, where you are.
"All of a sudden, they put on a PayPal link, they put on their own Buy button, they put on their own ways to pay and now money is starting to flow. You do that with the commerce experience, you are starting to get a whole new avenue of revenue," Rubin concluded.
Image Credit: Public Domain
Posted-In: CNBC IndieGoGo Oculus PayPal Slava Rubin WhatsAppTech Media
View Comments and Join the Discussion!