Amazon's On The Box Advertisements: Marketing Gimmick Or Potential Revenue Stream?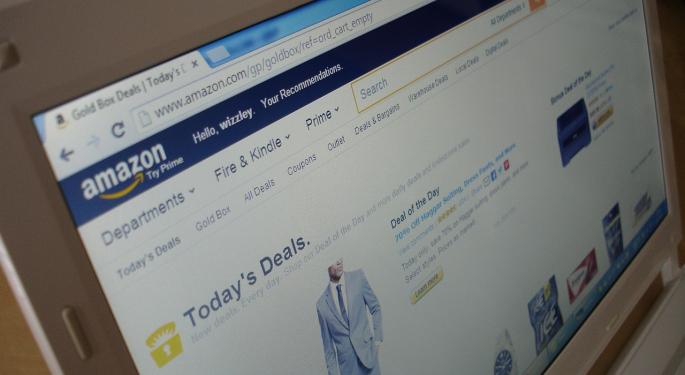 Amazon.com, Inc. (NASDAQ: AMZN) is trying out a new revenue stream – sending customers their goods in cartons branded by other advertisers.
Tony Case, Adweek executive editor, was on CNBC Thursday to weigh in on this new advertising medium being created by Amazon.
It's Just Logical
"Amazon is a $89 billion business and of that, about a billion is advertising revenue," Case said. "So, it's a small part obviously of their overall business. But these packages are something you are inviting Amazon to send into your home, much like a magazine. So, it's just logical that they would figure out a way to put advertising with that."
Related Link: Why Is The Street So Optimistic About Amazon?
Won't Impact Delivery
Case was asked if this would impact Amazon's delivery system. He replied, "I spoke to someone inside Amazon last night, in the advertising side of their business, and he says that while this was a very limited sort of thing, they tested it and tested it and tested it just to make sure that it would not interrupt their delivery system."
Love To Be In The News
On Amazon's love for generating headlines through its advertising campaigns, Case said, "They love that. They love to be first to be talking about how innovative they are and nobody has really done this before. I mean, they obviously have advertised their own products on boxes, but never have they sold advertising to outside marketers.
"Last year, they got a lot of press for— they sent a Nissan as part of a promotion with Nissan, they sent a Nissan to someone in an Amazon box. So, that was written about last year that was what everybody was talking about. This year, it's this; so, they love this sort of thing," Case concluded.
Image Credit: Public Domain
View Comments and Join the Discussion!