Here's What Elon Musk Said About Fiat Chrysler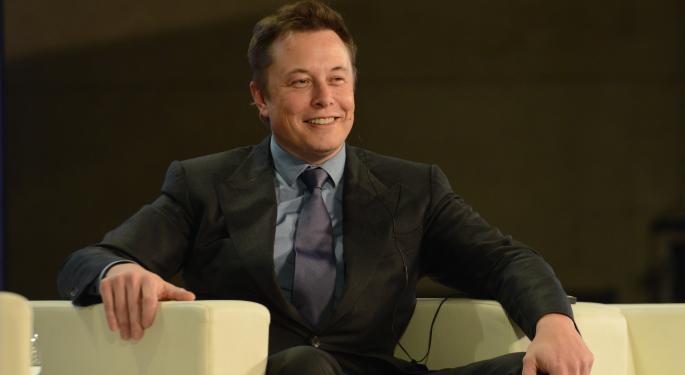 Tesla Motors Inc (NASDAQ: TSLA) recently had talks with Fiat Chrysler Automobiles NV (NYSE: FCAU)'s CEO, Sergio Marchionne and other representatives of the company.
Tesla CEO Elon Musk was on CNBC Monday to shed light on the nature of the talks.
An Informal Meeting
Musk was asked if Chrysler has had talks with Tesla regarding a merger. He replied, "I can say no, no they have not asked us if they want to merge with Tesla. We had a great meeting with John Elkann sort of head the family that owns Fiat Chrysler, great guy, and Sergio. It was a really enjoyable meeting."
Musk continued, "But it was mostly we talked about potential cooperation in the future, but nothing to do with the merger or anything like that and very informal. There was no, I don't want to characterize it as anything more than we had a pleasant meeting and there is a slight chance of something that may come up in the future."
Related Link: How Can You Be As Great As Elon Musk, Bill Gates & Steve Jobs?
Don't Follow What Competitors Do
On whether he agrees with Marchionne's comments that the auto industry will see a mega merger by 2018, Musk said, "I think Sergio may know more than I do. I don't really follow what our competitors are doing very closely in terms of who's merging with who."
"Our goal is really just to build compelling electric cars and make progress as fast as possible towards the goal of Tesla that's been there from the beginning, which is to make a really compelling affordable electric car. That really has been our goal from the start and I wish we could had gotten there sooner but we are doing the best we can," Musk concluded.
Posted-In: Chrysler CNBC Elon Musk Sergio MarchionneMedia Best of Benzinga
View Comments and Join the Discussion!