Trian Partners CIO: Shareholders Must Decide Between Trian's Plan And DuPont's Management Plan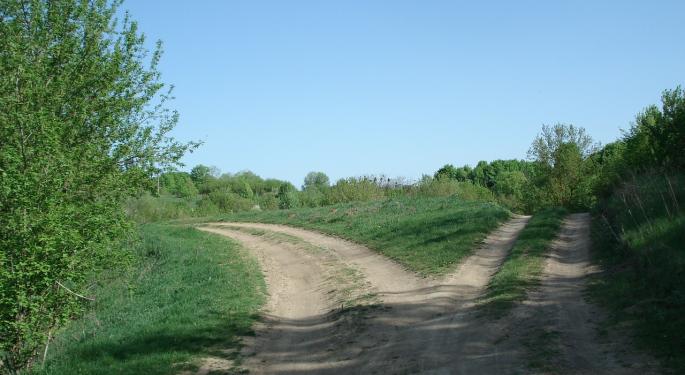 A resolution in the proxy fight between Trian Partners and E I Du Pont De Nemours And Co (NYSE: DD) isn't appearing on the near-term horizon. Both entities are preparing themselves for DuPont's next annual shareholder meeting, where shareholders will decide which side they want to take.
Ed Garden, CIO at Trian Partners, was on CNBC recently to discuss whether there will be a shareholder vote at the annual meeting and what Trian intends to do with DuPont.
Trian's Plan
Garden was asked if there would be a shareholder vote on the demand made by Trian Partners at DuPont's annual shareholder meeting on May 13. He replied, "I think it will. And the decision for shareholders is really deciding between the Trian plan, which we believe generates at least $120 of implied value per share between now and the end of 2017."
Related Link: DuPont Files New Investor Presentation
Making DuPont Best-In-Class
He continued, "And we do it the right way, which is by making sure that the businesses that comprise DuPont become best-in-class operational, best-in-class sales growth, best-in-class margins – and they are not that today. Five of the seven businesses that make up what you and I think of as DuPont are materially underperforming.
"We will get that fixed [...] and we will do it by fixing the bloated, expensive, bureaucratic corporate overhead and corporate structure. And I just want to make one other point: the decision for shareholders is a decision between that Trian plan and management's plan."
Not Convincing Enough
"Now, management, if they were here right now would say, 'We are executing a plan of high growth, high value.' What it's not is high conviction.
"Realize, our CEO sold the majority of our shares since we have been invested. And those were options for most part that didn't expire until '16 and '17," Garden concluded.

Image Credit: Public Domain
Posted-In: CNBC Ed Garden Trian PartnersMedia
View Comments and Join the Discussion!