Shell CEO: Here's Why We're Acquiring BG Group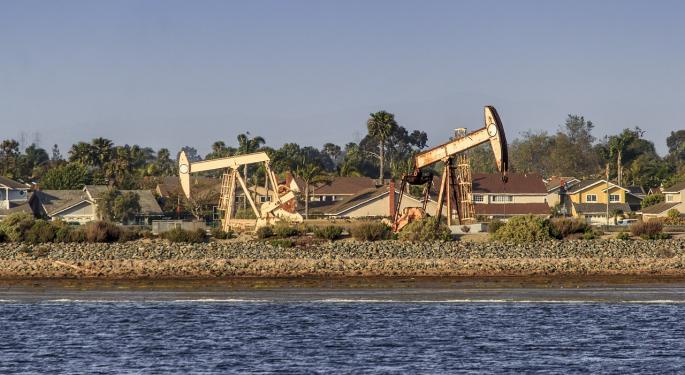 Royal Dutch Shell plc (ADR) (NYSE: RDS-A) and BG Group plc (ADR) (OTCMKTS: BRGYY) announced today that the former has agreed to acquire the latter for $70 billion.
Royal Dutch Shell CEO Ben van Beurden was on CNBC Wednesday to explain why the company is acquiring BG Group.
Bringing New Things To The Party
"This is as much about gas than it is about oil. As a matter of fact, probably even a little bit more about gas," Beurden said.
"So, if you look at BG's portfolio – very, very strong portfolio in areas where, indeed, you also have some strength, but that brings new things to the party as well, particularly in places like Australia, in places like the Atlantic Basin, in the U.S."
Related Link: What Royal Dutch Shell Needs To Do After The BG Merger?
Driving Value
He continued, "What we will see is, by combining these two portfolios we are not only going to have a much stronger business in terms of supply points and demand points in integrated gas and energy, we are going to have [...] scale in the portfolio.
"And it is scale that brings optionality, and that's what drives value in the integrated gas business."
Creating A Great Company
"We are very, very good at that. BG is pretty good at that as well. So, bringing it together will really create a great company when it comes to integrated gas.
"And we have done this before on a slightly smaller scale, of course, when we integrated the Repsol's assets in our LNG portfolio last year," Beurden concluded.

Image Credit: Public Domain
Posted-In: Ben van Beurden Crude Oil energy gas Oil RepsolCNBC Media Best of Benzinga
View Comments and Join the Discussion!