Michael Lewis: Wall Street Has Been Taken Over By 'Geeks'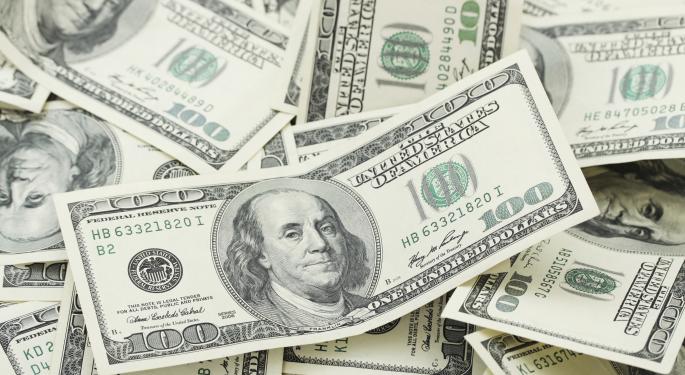 Financial journalist and author of bestsellers like "Liar's Poker," "The Big Short," "Moneyball" and "Flash Boys," Michael Lewis was recently on CNBC to discuss if markets are in the bubble territory, why he considers Berkshire Hathaway Inc. (NYSE: BRK-A) (NYSE: BRK-B) a hedge and how Wall Street has changed over the years.
Are We In A Bubble?
"I am really reluctant to prognosticate, to predict what the stock market's going to do," Lewis said. "So, I'll tell you, if I thought it was a bubble, I would have voted with my feet and I would have sold my shares."
Related Link: Warren Buffett Proves That Insourcing In America Still Works
Berkshire Is A Hedge
On what he invests in, Lewis said, "I am really boring: index funds, Berkshire Hathaway. It is also my hedge, because I figure if things really go bad, he's [Warren Buffett] going to be sitting there with a pile of cash, buying up bargains and on really good terms."
"So, he's my hedge and then the decision I make is how much is in the stock market and that's it. I don't think about it. I try not to think about it at all. And I try to focus on making and not losing it rather than making it in the market."
Technological Transformation
Lewis was asked what has changed in the last 25 years since he wrote "Liar's Poker." He replied, "The geeks have taken over is the big thing.
"That was happening when I arrived, so technology is overwhelmed. I mean, it's a story of technological transformation and in fact the story of 'Flash Boys' is the story of the technological transformation sometimes going wrong [...] so that's one big change.
"The world of 'Liar's Poker,' there was still the behavior of the firms. There was still residue of the partnership ethic and a kind of a bit of sense of loyalty," Lewis concluded.
Posted-In: CNBC Michael Lewis Warren BuffettTop Stories Media Best of Benzinga
View Comments and Join the Discussion!