Pimco's Growth Projections For The Rest Of 2015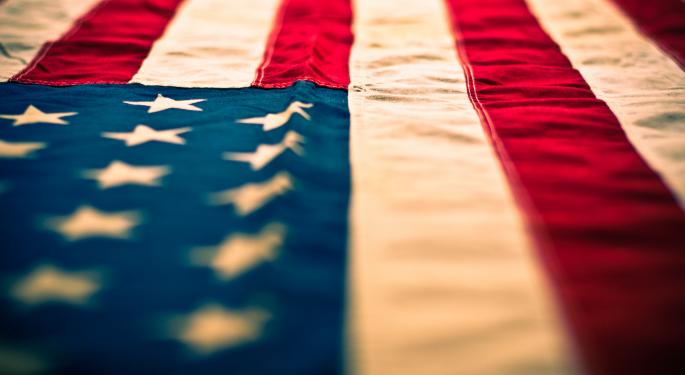 The first few months of 2015 have been quite volatile for the markets, rendering the predictions made just three months ago quite futile. PIMCO's Richard Clarida was on CNBC recently to discuss Pimco's growth projections for the global economy and currencies for the rest of the year.
Modest Pick Up
"We actually see a modest pickup in U.S. growth in 2015 relative to 2014 – about 2 and 3 quarters of a [2.75] percent," Clarida said.
"We actually see a modest pickup in growth in Europe. We are downgrading our outlook for China and some of the key emerging markets. So, the global economy as a whole, roughly 2.8 - 3 percent growth, in that range."
Rising Dollar: The Real Headwind
Clarida was asked how lower oil prices are going to affect the economy overall. He replied, "One is we think lower oil prices we think are net positive for the U.S.; there are more winners than losers. The real headwind for U.S. economy potentially is the stronger dollar.
"Exports have been very, very soft. Janet Yellen referred to it yesterday both in her press conference and in the statement. So, to the extent, there's a headwind to the U.S. this year. It's more from the export side than from oil prices, which are net positive."
Related Link: Fed Statement: A Play-By-Play Recap Of Janet Yellen And "Patient" Mania
Slowdown In Exports
On why a stronger dollar is bad for the economy when U.S. is posed to gain a lot from discounts in imports, Clarida said, "Absolutely. Although, it takes some time for those exchange rates to pass through to the consumers. But, what we are seeing is the slowdown in exports.
"It's very clear in the data; the Fed referred to it. And, in fact, the Fed's own models indicate that the sustained rise in the dollar that we have had could slow growth by half a percent or more over the next couple of years."
Posted-In: CNBC Janet Yellen PIMCO Richard ClaridaFederal Reserve Media Best of Benzinga
View Comments and Join the Discussion!