Has Apple Been Planning A Streaming Service Since Before Tim Cook?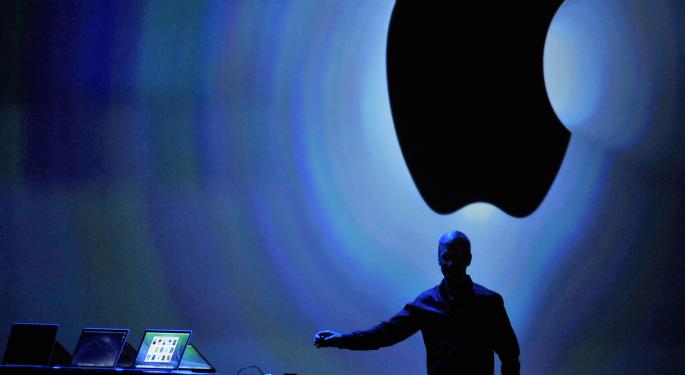 The rumors of Apple Inc. (NASDAQ: AAPL) launching a streaming service of its own are turning out to be true. Several publications reported on Tuesday that Apple is planning to launch its own streaming service in collaboration with U.S. broadcasters like CBS, FOX and ABC.
Walter Isaacson, Aspen Institute CEO and author of Steve Jobs' authorized biography, was on CNBC Tuesday to discuss how even while Steve Jobs was at the helm, Apple was never really interested in the physical TV, but building an all-in-one content delivery product. Isaacson also elaborated upon the difficulties of getting content for streaming services.
Related Link: Apple Takes On TV Streaming
Integrated Product
"Steve Jobs never talked to me about physical TV sets. He was really interested, as Apple has always been, in the integrated product that makes it really easy to get the content through really good content management, good software, good piece of hardware," Isaacson said.
Related Link: iBond: The Next Big Catalyst For Apple?
Tough To Get Television Content
He added, "The tough thing about TV is getting the content. When Steve Jobs was alive, he could push, cajole, charm, and sometimes browbeat the music companies to put their songs as single songs on the iTunes Store.
"It's been a much harder process getting the television content providers and others to play along, especially since the cable providers want to keep controlling that pipeline."
TV's Golden Age
Isaacson was asked what he thinks about the future of TV content, which so far has felt like it's been in a Golden Age. He replied, "Why is TV entering the Golden Age? It's because there are new models – whether it's Amazon or Netflix, you start getting on HBO and HBO Go and HBO OnDemand, you start getting a real rush for content, and I think that if Apple does that, it's just not going to be streaming video, they are just going to have a library of great content."
Posted-In: ABC Apple TV Aspen Institute CBS CNBC FoxTech Media Best of Benzinga
View Comments and Join the Discussion!