Apple Sued By Electric Car Battery Maker; Are The Rumors About The Apple Car True?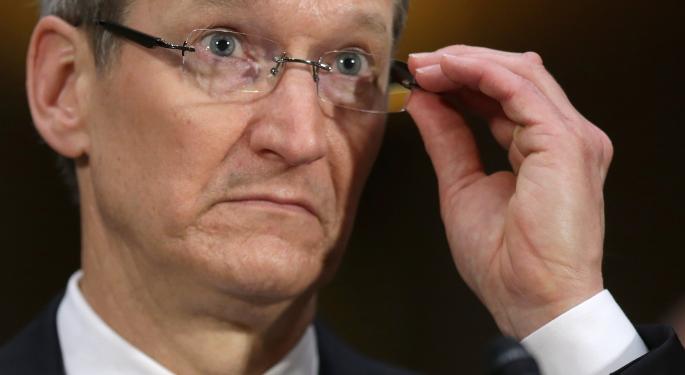 Tech giant Apple Inc. (NASDAQ: AAPL) has been recently sued by electric car battery maker A123 Systems for 'poaching' its top engineers to allegedly work for Apple's new battery division.
This news has added fuel to the rumors of Apple developing its own cars.
Jeremy Rosenberg, senior vice president of digital media at Allison+Partneres, was on CNBC to discuss if these rumors could be true and whether consumers are ready for autonomus cars.
Do You Think Apple Will Manufacture Its Own Car At Some Point?
"Personally, I am excited about the idea of an Apple car," Rosenberg said. "I think that in a lot of the reports they are saying this might be a project that ends up getting scuttled later on, they tend to do that, they try a bunch of things, they put a lot of money towards it and then it doesn't work."
He continued, "I don't think it's purely anti-competitive, I don't think they are trying to take people off the market that are otherwise working on projects for competitors that would end up competing in some way with them, but I think what they are trying to take a go at it, I think it's a great move, I think it's really exciting."
Do You Think The Average Consumer Wants A Driverless Car?
"Well, I think it's going to be a long transitional road of autonomy," Rosenberg replied. "I think there's going to be a shift from, everybody got relatively comfortable with cruise control and that's a nice feature, but your hand is still on the wheel and you can hover there over the gas pedal, but really it's like I think this is going to be this evolution, it's probably going to take several decades before people are entirely comfortable and the systems around the car are entirely comfortable."
Posted-In: A123 Systems CNBC Jeremy RosenbergMedia Best of Benzinga
View Comments and Join the Discussion!