Maybe Don't Take A Bite Out Of Apple, This Analyst Concludes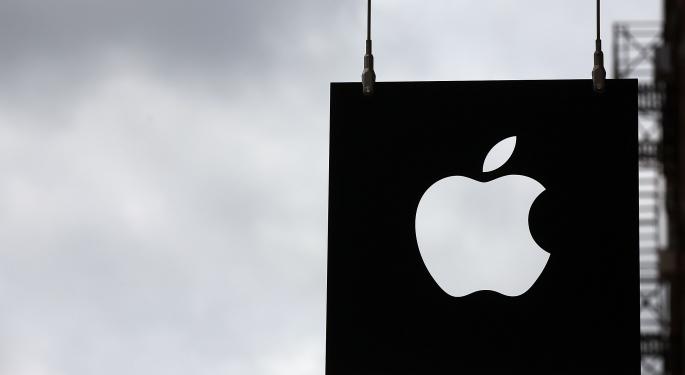 Although upgrades and raised target prices have now become almost habitual for Apple Inc. (NASDAQ: AAPL), the whole Street is not bullish on the stock.
Kim Caughey Forrest, analyst and portfolio manager at Fort Pitt Capital Group, was on CNBC Thursday to discuss why she is not optimistic about Apple.
Sour On Apple?
When asked why she felt negatively toward Apple, Caughey Forrest replied, "I am not necessarily negative.
"I think I am more neutral and I am generally a cautious person. And whenever a stock is hitting all-time highs that just adds to my level of caution," she said.
"So, here's my basic thesis: I think they have been a great stock for people to own. I think that they make a great iPhone product – although, personally, I don't own one – and then finally, I think that the people are buying the stock right now based on the belief that they are going to be able to keep rolling the dice and keep coming up winners and make new categories."
It's Not Rotten, Just Be Cautious
She continued, "If you are buying this based on that, the iWatch has to work, the Apple TV has to come out and there's some talk now about them doing something with automobiles.
"Now, I don't think they are going to be the GM of making actual cars, but I think it's more likely that they would make some sort of information-entertainment system that would work with your Apple phone.
"So, the likelihood of them hitting all of those things perfectly is not as great as I think the rest of the world thinks," she concluded.
Related Link: Apple Watch Vs. iWatch: Does The Name Matter?
Can Apple Have Another Success With The iWatch?
"I am saying maybe. Maybe they can," she cautiously said.
"They do know a whole lot about making good user interfaces that are easy to use.
"My biggest question mark here is: Apple in particular has been the thing that has weaned us off of watches. They have made the young people that love Apple products not want to own or wear watches, because everybody looks at their phone.
"Now they want to change consumer behavior and make us have a watch. So, I think that's super interesting and I don't really understand how they think they are going to change behavior other than it's cool and that's about it."
Posted-In: Apple TV CNBC CNBC Fort Pitt Capital Group iPhone iWatchTech Media Best of Benzinga
View Comments and Join the Discussion!