How Apple Can Disrupt The Television Industry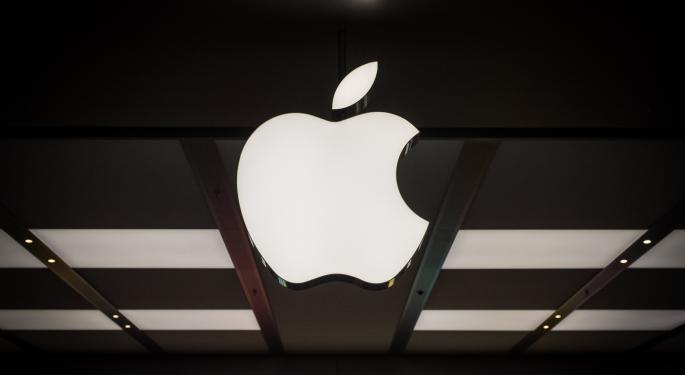 The rumors of Apple Inc.'s (NASDAQ: AAPL) own pay-TV service are stronger than ever, with Re/Code reporting that the company is in talks with TV programmers for the same.
Walter Isaacson, author of bestselling "Steve Jobs" biography, was on CNBC to talk about net neutrality and how Apple could disrupt television.
"When you talk about net neutrality, you look at what Apple is doing and what I think Steve Jobs wanted to do, which is go direct to the content providers and say, 'okay you want this show, you get it when you want on-demand, just by asking, I want this show now,'" Isaacson said. "And that's another reason you need to have experimentation. You can't sort of have gatekeepers telling you what can go and what all. I think Apple will crack the ability to say TV on-demand, what you want and do it."
Related Link: JP Morgan Offers Multiple Apple 'Tidbits,' Includes Potential Watch Event
Will It Be In The Form Of A Box Or An Actual TV?
"I don't think the form factor, people used to ask me because I mentioned in my book on Steve Jobs that he have been working on TV," Isaacson replied. "What does a TV look like? If you go back to the music thing, the iPod was really, really cool, but what was more amazing was him hammering all seven of the music companies to say you got to put the songs in at $0.99 a pop."
"It's getting the content connected to the software, connected to the hardware. That was a genius of Apple for the past 20 years and that's what they do [here]."
Posted-In: Apple TV CNBC net neutrality Walter IsaacsonTech Media Best of Benzinga
View Comments and Join the Discussion!