Why The Apple Watch Can't Replace Luxury Watches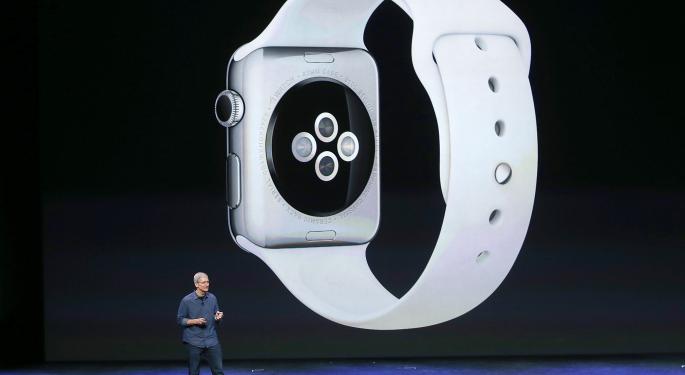 Many analysts who have predicted great sales of Apple Inc.'s (NASDAQ: AAPL) Watch in its first year of launch have factored the dent in sales of luxury watches to reach their numbers. Eleven James CEO Randy Brandoff, however, thinks otherwise.
Eleven James is a annual membership club that allows member to rent luxury watches. Brandoff was on Fox Business to discuss his company and the Apple Watch.
Can The Apple Watch Replace Luxury Watches?
"Fundamentally no," Brandoff said. "I actually think it's very exciting because once you have worn, if you are a collector passionate about luxury watches, you love the intricacy. There's history, there's elegance there, there's refinement there and it's mechanical. As opposed to technology where next year there will be a better wearable, some of these watches, the technology was perfected 100, 200 years ago."
Related Link: How Apple Is Creating A Whole New Industry Through Its Apple Watch
How Much Does It Cost?
"Eleven James is an annual membership club," Brandoff replied. "We have two simple choices: what type of watches you want to wear -- they huddle around retail price points $10,000, $20,000 and $40,000; and what frequency -- wear the watch two, three or four months at a time and pricing goes from as little as a few hundred dollars per months up to a little shy of $1,500 per month."
What About Women?
"We do currently offer only a men's or unisex collection, but 5 to 10 percent of women are enjoying and wearing luxury watches and we're seeing that as well. We have women who are members in their own right, as well as couples, who are finding this a really fun thing to do together," Brandoff added.
View Comments and Join the Discussion!
Posted-In: Apple Watch CNBC Eleven James Fox Business Randy BrandoffTech Media Best of Benzinga