Do Lower Oil Prices Really Impact The Solar Power Industry?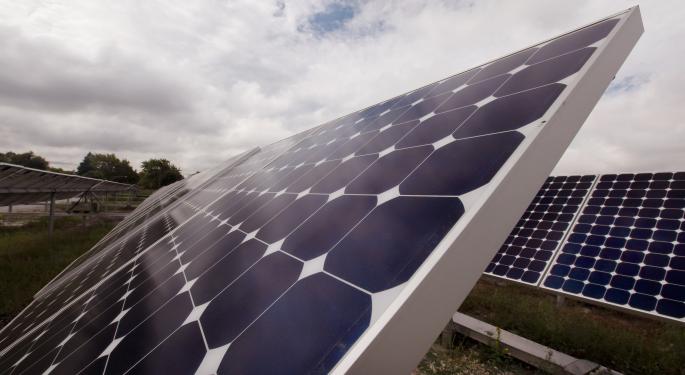 During the last six months, when price of crude oil crashed from above $100 to nearly $50 levels, stocks of solar energy companies also came down. Two of the biggest names in this space, SolarCity Corp (NASDAQ: SCTY) and First Solar, Inc. (NASDAQ: FSLR) have witnessed stock correct significantly by 25 percent and 37 percent, respectively.
Gordon Johnson, Axiom Capital Managing Director and Senior Analyst, was on Bloomberg recently to discuss how lower oil prices will impact the solar power industry in the near future.
"I think the issue really is people are focusing on crude oil, but really the problem with solar is, if you're looking at the natural or the fossil fuels such as natural gas, really you should correlate solar with natural gas because natural gas really drives the fundamentals for solar. Solar is a form of electricity. So, it's not really crude that's going to drive the pluses or minuses of solar. It's the benefits of natural gas," Johnson said.
Related Link: 3 Solar Stocks With Short Interest Worth Watching
On whether the dynamics of solar panels becoming cheaper results in influencing more people to adopt it not holding true, Johnson replied, "It's not that it was never true, it's just that it was never as true as kind of some of the solar pundits wanted you to believe. But I think the real issue taking a step back with solar is Japan. Solar is a market driven by two key markets, that's China and Japan and what Japan said recently is they are essentially handing over the keys to the kingdom, with respect to the demand, to the utilities in Japan and utilities really don't like solar because it hurts their overall economics."
Posted-In: axiom capital Bloomberg Gordon JohnsonCNBC Commodities Markets Media Best of Benzinga
View Comments and Join the Discussion!