Why Sony Lost To Microsoft In The Gaming Console Market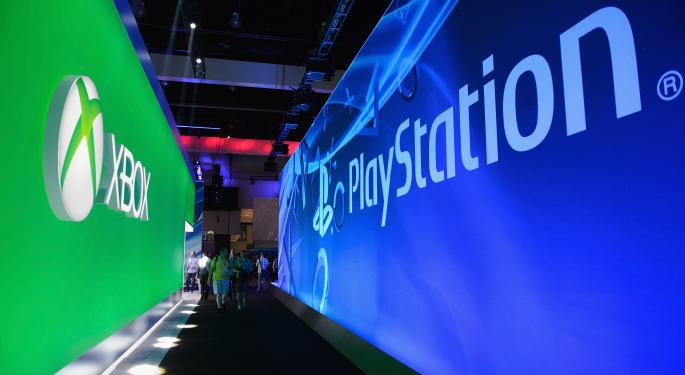 There seems to be no respite for Sony Corp (ADR) (NYSE: SNE) from any quarters, after the leaks of its recent releases comes news that Sony's gaming console, PlayStation 4, has lost its No. 1 position to arch rival Microsoft Corporation's (NASDAQ: MSFT) Xbox One, last month.
Jonathan Heit, President of Allison & Partners, was on CNBC to discuss the shift of consumers from PlayStation 4 to Xbox One.
"What you are seeing is bundling of free games and dropping of price for $50 for Microsoft has really had direct impact on sales figures. You are seeing for the first time them leap past Sony and it's interesting to watch," Heit said.
Related Link: PlayStation 4 Vs. Xbox One: Will Price Cuts Have An Impact This Holiday?
When asked if Sony also needs to go for a price cut if it wants to again be the No. 1 player in the gaming console market, Heit said, "They might have to, but then I think you start to look at what cost and does it become a slippery slope where all these price cuts lead to really commodification of the product itself."
Why Was Overall Industry Spending Lower This Year In November?
"I think you are seeing is really always going to be based on titles, it's going to be a hits driven business," Heit said. "I mean "Grand Theft Auto" and "Call of Duty" are doing well, but when you look at that next tier of games, what are we seeing? But what I think is interesting is you are seeing a lot of activity on the websites on the community sites that are all driving digital downloads and a lot of accessories buying that could be really interesting for the industry going forward."
View Comments and Join the Discussion!
Posted-In: Allison & Partners CNBC Jonathan HeitTech Media Best of Benzinga