Google Vs. Apple: Who's Winning The Video Streaming Market?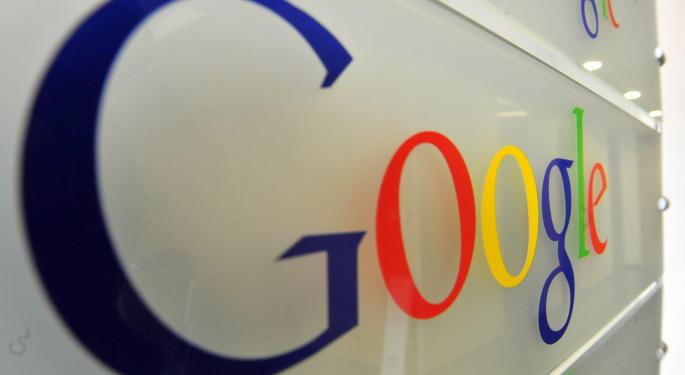 Google Inc (NASDAQ: GOOGL) (NASDAQ: GOOG) has overtaken Apple Inc. (NASDAQ: AAPL) in an unlikely space: hardware. Google's Chromecast has now become the second-most popular video streaming device, replacing Apple TV. The market leader, however, continues to be Roku.
Christina Warren, senior technology editor at Mashable, was on CNBC to discuss what makes one device better from the other and what makes the respective devices inferior.
"Well, the biggest difference is the price, right? So the Apple TV, which at this point hasn't been updated in about two and a half, three years, is $99, and the Google Chromecast is $35 and actually over Black Friday, you can get it for $25. So, it's very inexpensive and is very small and is very easy to install, it doesn't need a remote control, you just use your Android or iOS phone with it," Warren said.
Related Link: Chromecast Vs. Fire TV Stick Vs. Roku Streaming Stick: Which Device Will Stuff More Stockings?
Streaming Media Players | FindTheBest
"So, the biggest difference is price, and the secondary difference I would say is that it works very well with both laptop computers, desktops running that have Google Chrome installed and with Android and iOS."
When asked about what are the qualities that make the respective devices inferior, Warren replied, "I wouldn't really say that Apple TV is inferior, it's just it's an older product and is focused more on the Apple ecosystem […] The Chromecast -- the biggest disadvantage is, as I said, it doesn't have a remote, which for some people is great, for some people isn't as good. And you are not going to be able to access your iTunes content."
What can Apple do to improve or grab more costumers, outside of costs? Warren said that people love the small streaming sticks of competitors. She also mentioned opening up its ecosystem to allow developers to build more apps for the device.
Warren said the "best bang for your buck" this holiday season would be the Amazon Fire TV Stick.
Posted-In: Amazon Apple TV christina warren Chromecast CNBC MashableTech Media Best of Benzinga
View Comments and Join the Discussion!