Hedge Funds Dump Tech Stocks, But Love Alibaba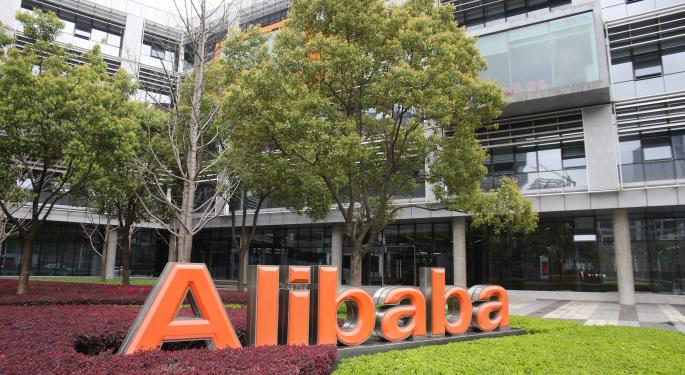 It seems that the love for tech stocks among hedge funds may be over. Recent filings with the SEC have shown that pure-play hedge funds are increasingly getting out of tech stocks and shifting their capital to energy sector, the only exception to that rule being Alibaba Group Holding Ltd (NYSE: BABA).
Pavle Sabic, director of credit market development at S&P Capital IQ, was on CNBC recently to discuss this latest trend from hedge funds and why Alibaba is countering that.
"By looking at thousands of 13F filings, energy is the top pick for 4.4 billion and Infotech is actually kind of at the bottom of that. Now, that's surprising because Alibaba had the amazing singles day of nearly over $9 billion worth of sales in one specific day. This wasn't enough to prop up that sector when it came to these top 10 pure-play hedge funds," Sabic said.
Related Link: 13F Recap: Funds Like Alibaba, Trim Apple
Sabic revealed that in recent months hedge funds have dumped $1.3 billion worth of Apple Inc. (NASDAQ: AAPL) stock and $1 billion worth of Baidu Inc (ADR) (NASDAQ: BIDU) stock.
On hedge fund's love for Alibaba, Sabic said, "Of course the September IPO was very significant in the market, particularly when it comes to such a huge growing market as China and five of the hedge funds moved straight into Alibaba, now putting them at roundabout kind of 16-17 in the top 100 stocks for these top 10 pure play hedge funds."
Alibaba recently traded at $111.89, down 2 percent.
Posted-In: CNBC Hedge Funds Media General Best of Benzinga
View Comments and Join the Discussion!