Cannabis Investors Preparing For Industry Data From WeedStock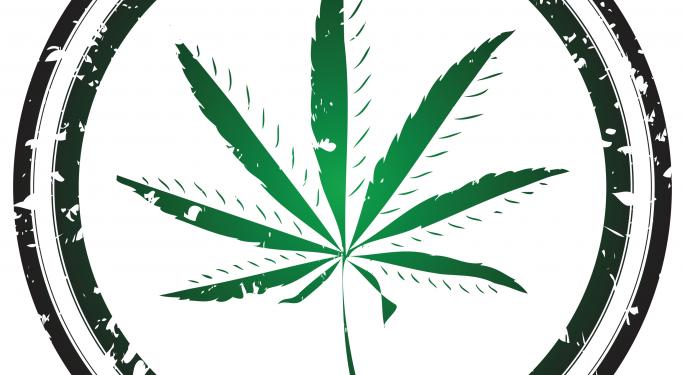 Investors across the country are preparing to consider and adjust their investments in the cannabis space, following announcements they hear at the WeedStock conference, taking place from June 29 to July 1 in Denver.
One of the biggest aspects many investors are anticipating is the discussion of new offerings. As the marijuana industry rapidly develops, almost every firm is launching new products and services. In many cases, those details will be given for the first time at WeedStock, along with first opportunities for executives to answer investor questions.
For example, Vapor Group (OTC: VPOR) will be introducing its new line of high-end vaporizers. According to company COO Yaniv Nahon, "this conference is important to us because it gives us the opportunity to showcase our new technologies."
Related: Creative Edge To Discuss Canadian Marijuana Industry At WeedStock Conference
Policy change will be another hot topic at the conference. Businesses will discuss not only how changes in legislation around the world will affect their business, but also what impact Colorado's legalization has on the rest of country.

Entrepreneurs in the cannabis space will discuss the steps it takes to launch a new business. Topics will range from launching the company to securing financing to working with the SEC. The value of this coverage is two-fold: entrepreneurs will better understand operations in the space, and investors will have an idea of what it takes for competitors of the publicly-traded companies they own to launch.
As scheduled keynote speaker and cannabis investor Alan Brochstein commented, "We are still in the early stages of an incredible transformation of this industry. This first-of-its-kind conference will be a chance for those interested in learning about potential opportunities to hear from industry experts, as well as the leaders of a second wave of publicly-traded companies and private companies that are seeking to capitalize on the changes ahead." Over 1,600 investors depend on Brochstein's analysis of the cannabis industry ,as members of the 420 Investor.
Spots for WeedStock are very limited-- investors in the cannabis industry should register as soon as possible. Benzinga readers can get $200 off a three-day pass with coupon code "BENZINGAWEEDSTOCK".
Not every company that will be participating has been announced, but the list already includes:
Abattis Bioceuticals (OTC: ATTBF)
Advanced Cannabis Solutions (OTC: CANN)
Agritek Holdings (OTC: AGTK)
Alliance Creative Group (OTC: ACGX)
AnythingIT/WeedHire.com (OTC: ANYI)
BudgetWeed
CannLabs
Cannabis Technologies (OTC: CANLF)
CoGrowCo
Ebbu
Endexx (OTC: EDXC)
MassRoots
Organigram
Surna (OTC: SRNA)
Tauriga Sciences (OTC: TAUG)
Vapor Group (OTC: VPOR)
Vega Biofuels (OTC: VGPR)
View Comments and Join the Discussion!
Posted-In: Alan Brochstien CNBCCannabis Events Top Stories Media Trading Ideas General Best of Benzinga