Buffett Abstained From Coke Vote, Out Of Respect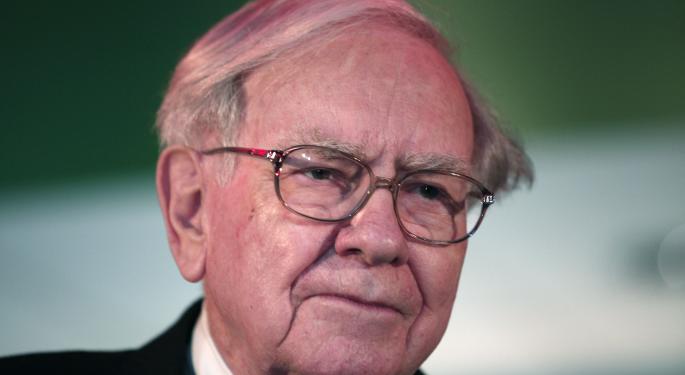 The recent Coca-Cola (NYSE: KO) shareholders meeting showed that 83 percent of shareholders voted in favor of the company's compensation and equity plans.
Billionaire investor and major stakeholder Warren Buffett later appeared on CNBC, to discuss why he chose to step back from the vote, as well as his faith in the company despite his decision.
"We abstained, so that would have been nine percent," he said. "I don't know whether that gets -- whether they took that out before calculating the 83 and 17, but we abstained."
The calculation was for the 83 percent of votes that were cast.
"We abstained because we didn't agree with the plan. We thought it was excessive and I love Coke; and I love the management; and I love the directors, but - so I didn't want to vote no," Buffett added.
Related: 3 Ways To Benefit From Deals In Precious Metals
Buffett noted he didn't want to express any disapproval of management, but that the plan compared to past plans "was a significant change, and there's already a nine percent or so overhang in terms of options outstanding relative to the amount of shares outstanding, eight to nine percent, and there's authorization of another 500 million shares, not all of which would have gone on options, but that's another 11 percent of the company and I thought it was too much."
Investor David Winters has been vocal about the plain, staying it would be a dilution of 16 percent to existing shareholders. Coke CEO Muhtar Kent has said he thinks like it's one percent.
"It's closer to the one than it is to the one than the 16 -- in terms of dilution, because they would repurchase -- they would use the proceeds that they received on the options to repurchase shares," said Buffett. "So they said the breakdown between giving performance shares in terms of what they call option equivalent, it would be 40 percent that and 60 percent options. If they repurchased the shares, it would not be as low as one percent, but it would be far from the higher numbers."
Buffett added has enormous respect for Muhtar Kent.
"He is the man to be running Coca-Cola," he added. "We've never sold a share of Coke…I respect the Coke organization. I just don't like the plan."
Jason Cunningham had no position with the mentioned entities while writing this article.
Posted-In: Becky Quick beverages CNBCNews Events Hot Movers Media Best of Benzinga
View Comments and Join the Discussion!