Jim Cramer Outlines How To Beat The 'Flash Boys'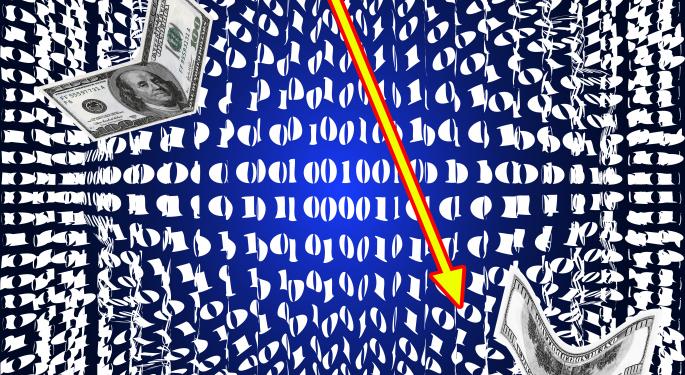 When it comes to the notion of a stock market rigged by high-frequency traders, aka the so-called "Flash Boys," CNBC's Jim Cramer suggested his own version of fighting fire with fire. The way to win, Cramer said, is to do basic homework.
Cramer doesn't dispute author Michael Lewis' allegations that high-frequency traders front-run orders, buying stocks in front of other investors and selling back to them for pennies in profits, which quickly add up to real money – billions according to Cramer.
What he did say was that investors, instead of worrying about those pennies, should do what he has long advocated – research. Through that research, Cramer said investors should identify stocks representing companies with sound fundamentals. Investors who do that, Cramer said, would generate better results over a longer period and win in the end.
Related: This One Fact is Poetic Justice for the High Frequency Trading Haters
On his Mad Money show Monday Cramer said, "I'm not interested in competing for pennies a trade, I want big gains and the only way to get them is with powerful, longer-term themes."
Cramer advocates building a diversified portfolio consisting of shares of 5 to 10 companies with attractive growth prospects, substantial market share and strong profit margins. According to Cramer, it's that simple.
Earlier Monday on CNBC's Squawk on the Street, referring to Michael Lewis' book said, "I don't want to use the word 'rigged' because that's an explosive term, but short term...there are a lot of people who are able to get ahead of others in an order and then take advantage of their speed.
"If that is rigging," Cramer added, "then it is true."
Meanwhile, The Wall Street Journal reported Monday that the Federal Bureau of Investigation began an investigation into high-speed trading about a year ago in an attempt to determine whether some firms had access to information not available to others. That, a bureau spokesman told the newspaper, would be a violation of insider-trading laws.
In addition, New York Attorney General Eric Schneiderman was said to be investigating whether high-speed trading firms had been granted preferential treatment by major exchanges and receive data faster than other traders.
Ultimately, investigators would have to decide whether the facts warrant bringing charges. The investigations were only the first part of that process.
At the time of this writing, Jim Probasco had no position in any mentioned securities.
Posted-In: CNBC Eric Schneiderman Federal Bureau of Investigation Flash Boys front-runNews Events Media Best of Benzinga
View Comments and Join the Discussion!