Business Leaders, Politicians & Academics Tackle International Issues At Yale CEO Caucus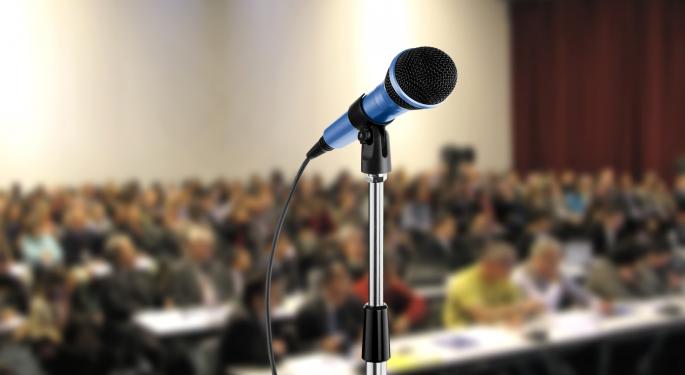 Some chief executives and academics appeared together on CNBC's Squawk Box program early Wednesday to discuss Tuesday's Yale CEO Caucus in Washington, D.C.
That semiannual roundtable event invites scholars, business representatives and political leaders to examine the financial effects of ongoing national and international events -- covering a range of topics that include diplomacy, energy and regulation.
Jeffrey Sonnenfeld, senior associate dean for executive programs at the Yale School of Management, noted that if you went back 12 years and listened to a discussion about the market, you would find people talking about GeoCities, Lycos and other tech companies that were fascinating at the time, but didn't last.
He pointed to legacy companies that have lasted well over a hundred years as what's fascinating now; capturing much of the focus on the business side of things.
"They've been able to dust themselves off and reformulate themselves," said Sonnenfeld.
John Lundgren, chairman and CEO of Stanley Black & Decker (NYSE: SWK), noted that activism investing didn't come up at all, which was surprising. Sonnenfeld pointed out that much of the focus was on the present Ukrainian conflict.
Related: #PreMarket Primer: Wednesday, March 19: Russia Moves Forward With Crimean Takeover
Mike Petters, president and CEO of Huntington Ingalls Industries (NYSE: HII), who has a stake in the Ukrainian conflict from a naval perspective, doesn't think it's necessarily another Cold War. He discussed the importance of building better metaphorical bridges within the United States government and in international relations.
"The budget process is kind of an annual process with a lot of drama around it," he said, "but we've built platforms in our business that take 8-10 years to design and eight years to build and they last for 50 years."
"And we find ourselves with crises overseas without ships or without capability to respond to it partly because we didn't play the long game, diplomatically, very well," he added, "but when these crises happen, you have to go with what you've got. We don't have eight years to build a ship to respond. We don't have seven years to build the infrastructure for oil and gas to respond to this thing."
Petters said that he left Tuesday's event thinking that the nation has to learn how to play the long game again.
 Jason Cunningham had no position with the mentioned entities while writing this article.
Posted-In: News Politics Events Global Hot Movers Media General Best of Benzinga
View Comments and Join the Discussion!