Larry Summers On Why Economic Growth Over Next Five Years Is Crucial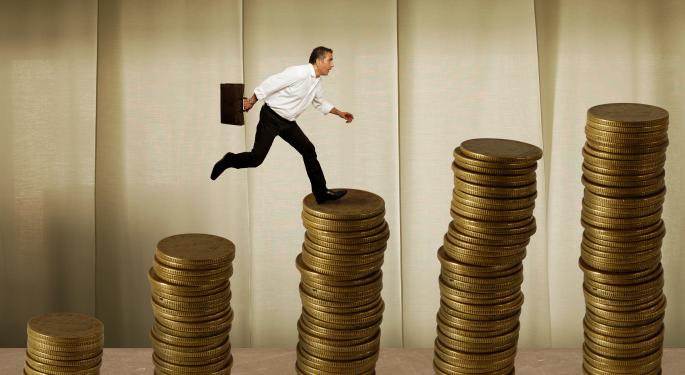 Lawrence "Larry" Summers, former U.S. Secretary of the Treasury, former President of Harvard, and former Director of the White House United States National Economic Council, appeared on CNBC's Squawk Box where he discussed the importance of building out infrastructure during a tepid economy.
"I hope we move to a focus on more rapid growth. That's what's going to be essential for middle class living standards as well," said Summers.
"And if we want the wherewithal to do something about inequality, and I think it's important to do something about inequality, it is much easier, vastly easier to allocate a larger pie to those who are left behind than it is to allocate a stagnate pie."
The next five years are crucial for the United States in Summers' eyes. He has urged for policy debate around an emphasis on growth, saying that everything else on the table is less important than growing the economy over the next five years.
"We have an economy that is short of demand, and is likely to stay short of demand unless more is done for a long time," said Summers, noting some encouragement as statics continue to move up over the past few months.
Summers thinks that the debate in Washington, which has mostly been about the long-run budget, is moving in the wrong direction. He highlighted the importance of the country increasing public investment, and said that if the economy grows fast, the long run budget is fine. If not, there will definitely be rapid debt collection despite whatever measures are taken, he concluded.
Related: 14 Cannabis Stocks To Watch In 2014
"We are loosing kids who don't get started with the habit of work out of school every year that the economy stays stagnant," said Summers.
Re-entering employment is hard after the two year mark, he said, and that population in employment limbo is growing. Recent graduates are hurt the most.
"There are many who are prepared to, ah, cry Robin Hood and socialism at the very suggestion that we need to do something about, ah, inequality," said Summers.
As one of the respondents to the Great Recession, Summers thinks President Obama's efforts in 2008 and 2009 avoided a depression in the U.S., but avoiding a depression hasn't caused growth and the private sector can't stimulate the economy alone.
Jason Cunningham had no position with the mentioned entities while writing this article. Visit Jason on Twitter at @JasonCunningham and @Benzinga.
Posted-In: CNBC CNBC's Squawk Box Larry SummersCNBC Politics Economics Media General Best of Benzinga
View Comments and Join the Discussion!