Central City, Colorado Gets Ready To Go Green New Year's Day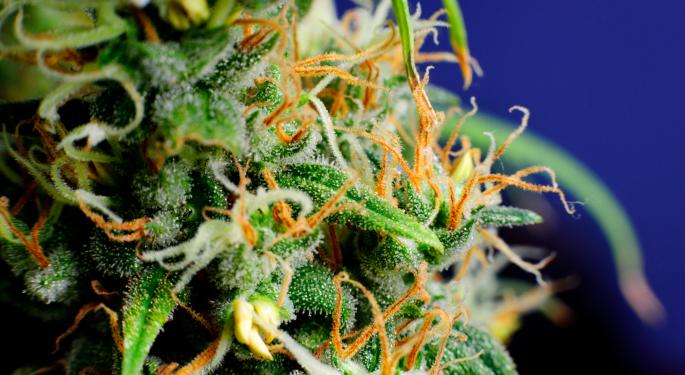 Erin Phillips, Strainwise Co-Founder, is getting ready be the first store to sell recreational marijuana legally in Central City, CO, a small gambling town.
Phillips recently appeared on CNBC to discuss the history-making event, which will happen on January 1, 2014.
"We've done all kinds of internal projections…There've been all kinds of chatter and talk throughout the industry that sales are going to increase by up to 300 percent," said Phillips.
"You know, but internally, we think that this could bring the state, you know, an additional…$174 million worth of tax money. We're expecting sales to be close to about [$500 million] statewide."
In order to sell marijuana for recreational use, vendors need to be approved to sell it medically, licensed at both the state and local levels, Phillips said. The screening process that leads into a recreational marijuana license is extensive in Colorado, and those looking to make a gamble on the "green gold" rush need to have many liabilities to keep in mind, similar to liquor licenses.
"We can only sell to anyone 21 and over," said Philips, including that they check identification and have increased security measures in place.
She compared their costumer screening process to that of how bouncers screen bar patrons, which for includes license scanners. Out-of-state costumers are allowed to purchase one quarter ounce of marijuana per day. If you're a Colorado resident, you can purchase up to one ounce per day.
Related: Taper Talk Dominates Currency Markets
According to Phillips, there are roughly 570 businesses that are currently eligible to apply for a recreational license in the state, but so far, only 136 have applied for them.
Central City itself is a small mountain town tucked away about 45 minutes outside of Denver, and it also owns claim to the first gaming license issued in Colorado. With heightened attention being paid to jobs growth and GDP, the country will be watching to see if Central City will be rolling in major green come New Year's Day.
Jason Cunningham had no position with the mentioned entities while writing this article. Visit Jason on Twitter at @JasonCunningham and @Benzinga.
Posted-In: Central City CNBCNews Politics Events Economics Media General Best of Benzinga
View Comments and Join the Discussion!