Dell's Road To Becoming A Private Company With Michael Dell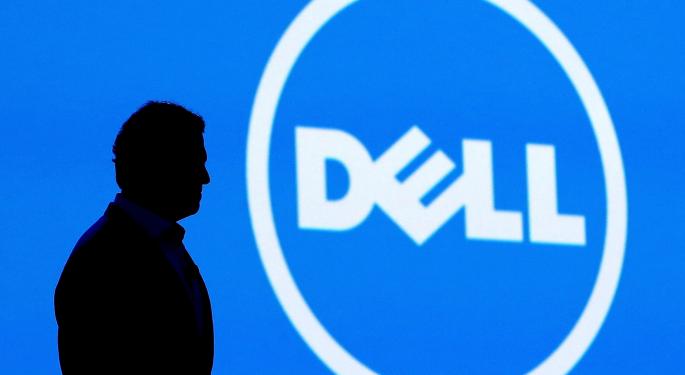 Michael Dell, founder, chairman and CEO of computer giant Dell, appeared on CNBC's Squawk Box Wednesday morning to talk through Dell's private company status, while offering answers on whether or not shareholder Carl Icahn was truly invested in the company for the long-term.
"They were just trying to talk the price up and ultimately that all got resolved," said Dell with some jitter over the situation with Carl Icahn, a major investor before Dell's transition back into a private company.
"The person in question didn't own a share of the stock until after the deal was announced, and I think had no long-term intentions. "
He laughed about the "89 planning cycle that public companies are subjected to," as he explained the difference between running a public and private company, going on to talk up Dell's ability to grow through a combination of IT solutions and extensive costumer relations and assets. Dell noted that they've seen double-digit growth in Germany. He also included that he believes emerging markets are coming back before saying that the company is "building out our solutions."
Related: ETF Outlook for Wednesday, November 20, 2013 (ITB, BIZD, TAN, UNG)
"During the 25 years that we were a public company, I'm very proud of our record for shareholders. Our stock increased more than 13,500 percent, which is 27 times better than the S&P 500 during that period," said Dell with a bit of a smile in regards to the risks that he took while founding the company and the reinvention and risks that he's now taking.
"And obviously we had a difficult process to take the company private," he continued with a slip in voice.
"But, we're thrilled now and investing aggressively, and growing around the world, and couldn't be more excited."
He vaguely mentioned Dell making some big bets in certain areas of tech just before promoting next month's Dell World, where there'll be some big reveals.
"Not just focused on the near-term, but thinking about the cloud, mobile, big data, all the opportunities and challenges that IT represents," Dell said buzzing.
Jason Cunningham had no position with the mentioned entities while writing this article. Visit Jason on Twitter at @JasonCunningham and @Benzinga.
View Comments and Join the Discussion!
Posted-In: Carl Icahn CNBC CNBC CNBC's Squawk Box DELLMovers Tech Media Best of Benzinga