Dan Gilbert's View On Detroit's Revitalization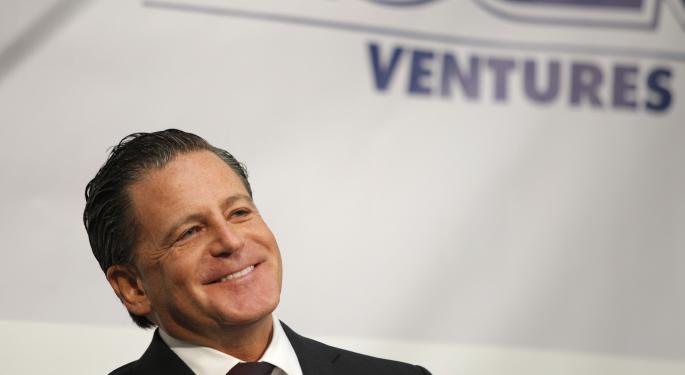 Quicken Loans founder and chairman Dan Gilbert wants to bring life back into Detroit through community and entrepreneurship.
Gilbert talked about this and the city's reorganization efforts on Wednesday morning's Squawk Box on CNBC. 
"Bankruptcy is really, it's a painful process, but once we get through to the other side, it's gonna remove an overhang just like it did with GM (NYSE: GM) and Chrysler," said Gilbert.
"Where I think a few years from now people aren't going to be talking about it anymore and, and we'll be off to the races."
Many have argued that the reorganization of Detroit is crippling to many of the government workers that were relying on pensions and other promises that might not be kept. 
"That remains to be seen," Gilbert said in regards to resolving pension situation.
"I think there's a lot of creative ideas on the table. Nobody really knows yet what the state may do or not do…I'm not on the inside of these discussions, but you know my feeling is they're not going to lose 100 percent of their pensions. I don't think that's going to happen. I'm sure there's going to be, you know, some save of that. What percent? You know, nobody really knows at this point." 
Gilbert noted that according to Detroit's Emergency Manager Kevyn Orr, the idea is that the debt would be wiped out after the issue is resolved, but it remains to be seen how effective the plan will actually be. 
Gilbert is also confident that Detroit can run as a municipal entity without the help of credit markets, and highlighted Orr's plan to invest over $1 billion into the city. 
Related: Alan Greenspan: Fear Drives the Markets
Some of the money will be used to clean up blighted communities, Gilbert said, in order to decrease danger and make the city operate better through the removal of vacant and dilapidated homes. 
"Under any scenario, whatever scenario you want in the future, removing blighted, dilapidated homes works, right? There's no scenario you could paint and it says 'Okay, we should keep 50 blighted homes here'….One of the things that I think people haven't talked about lately, or about regarding this issue, is that, you know, you're going to have big pieces of land and a major metropolitan area that have water, sewer, electric, cable, phone and paved streets at relatively inexpensive land prices," said Gilbert. 
"That's unprecedented in the United States' history. So, who knows what'll happen. That land may be more attractive than people realize for rebuilding."
Jason Cunningham had no position with the mentioned entities while writing this article. Visit Jason on Twitter at @JasonCunningham and @Benzinga.
View Comments and Join the Discussion!
Posted-In: Chrysler CNBCMovers & Shakers Politics Economics Success Stories Media General Best of Benzinga