Chanos Sees Transitional Woes For Oil And Coal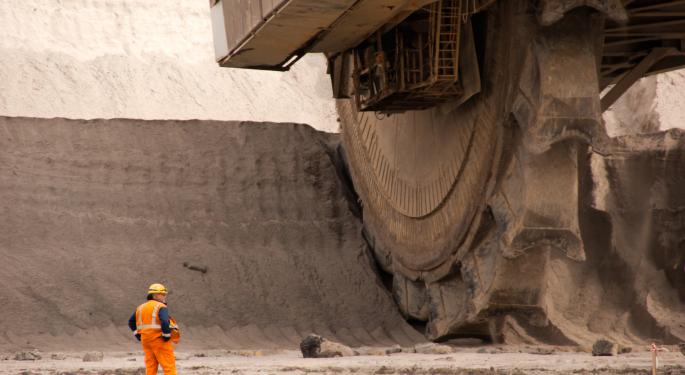 Founder and President of Kynikos Associates Jim Chanos appeared as a guest host on CNBC's Squawk Box Thursday morning where he predicted bad news for global coal as the world switches to natural gas.
Chanos also discussed some problems that big oil is facing, and talked about why some state-owned oil companies are political vehicles.
"Forgetting the EPA, which has got it's own issues with coal industry, I think it's bad news generally for global coal," said Chanos.
"As more and more countries switch over to natural gas, it's not just going to be the U.S., ultimately it'll be China, ultimately it'll be Europe even more so, so coal will be under pressure, I think, globally."
Chanos went on to say that it's a secular problem for the industry due to the convenience of natural gas in terms of cost, transportation and burning efficiency.  
As far as oil goes, Chanos painted a picture of an industry deep in transition and increasingly lost in rising costs.  
"We're short two different groups of the major oil companies. The big, publicly traded majors like Exxon (NYSE: XOM) and others have had a great business that's…really becoming a mediocre business right now," said Chanos. 
"And their problem is finding costs and ultimately what were really phenomenal-type businesses, 20 percent, 30 percent return on capital businesses, now are on the margin, you know, not very profitable in terms of new investment."
Related: Jim Chanos Talks Long, Short And Ugly Trades
According to Chanos, the finding costs for oil are so high in markets like "deepwater drilling, dealing with Mr. Putin, you know, also, the Arctic," that they're loosing money at large rates beyond the hits that they're taking from fracking.
"I mean, it's amazing how much costs have gone up, and so consequently, companies like Exxon, who used to do share buybacks and pay hefty dividends out of free cash flow, in effect now are financing those. They're not covering it anymore. That's number one," said Chanos.
"But they're in a lot better shape than the national oil guys. Petrogras and Ecopetrol (NYSE: EC), and PetrolChina (NYSE: PTR), and  companies like this who really are not business, they are pass through vehicles for their citizens."
He called the situation in Brazil a political vehicle, saying that Western shareholders and bondholders are subsidizing the citizens of Brazil through Petrogras. Chanos cited that they exclusively do business with Brazilian suppliers and can't charge full price for gasoline and diesel. 
At the time of this writing, Jason Cunningham had no position with the mentioned entities. Visit Jason on Twitter @JasonCunningham.
Posted-In: CNBC News Short Sellers Emerging Markets Commodities Global Economics Hot
View Comments and Join the Discussion!