Tech Experts Express Concerns Over Twitter's IPO Filing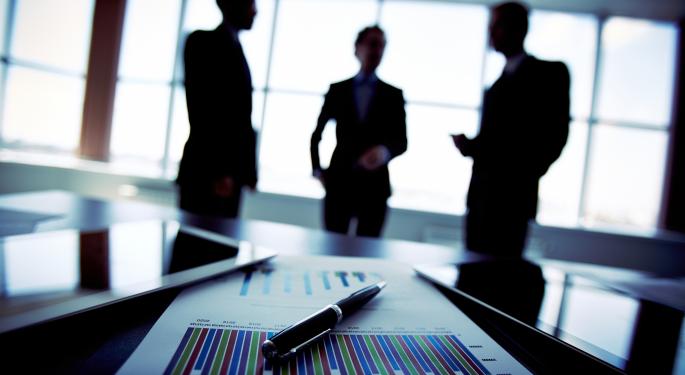 Rocco Pendola, TheStreet.com's Director of Social Media, and Mike Isaac, Senior Editor of AllThingsD.com, appeared on CNBC's Squawk Box Friday morning where they critiqued Twitter's decision to file its IPO, and what it could mean for the user experience down the road.
Recently, Twitter announced that they would be filing for their initial public offer via tweet.
While not much is still confidential, and the only certainty is that their revenue less than $1 billion, the buzz around Twitter going public has been loud from a pulsating media hive. One tidbit that's been flying around has been that mobile is expected to be over half of Twitter 's revenue this year.
Isaac noted that tweeting the IPO was very much a sign of how they operate within the "public sphere," referring to them as the "global town square." He said that while it was a "cute" way to announce their IPO filing, it wasn't surprising.
"We've been expecting something like this for a little while," said Isaac.
Pendola said that it was great for both the investors and employees.
"The stock, when it comes out, will probably do well. We've learned from Facebook, and now Facebook is flying, but Twitter is further along. At least in terms of having a more mature mobile advertising business. So I think investors will give them a pass at the beginning and not be as, not scrutinize the business as much," said Pendola.
Related: What You Need to Know About the Twitter IPO
He believes that it's fine for companies to go from being mission-based to full fledged, monetarily driven business, citing that down the road Facebook users will see advertisements play upon logging in, which is far from the spirit of the company's original ideals. According to Pendola, the trend is great for Wall Street, but it ultimately sacrifices the quality of the user experience.
"So I think the stock is going to fly, but I'm not about today. I'm about tomorrow," said Pendola, going to to say that the idea does scare him in that Twitter could stand to loose the spirit of their company, much like he saw in Facebook and Pandora.
Isaac included another hurdle that Twitter could face, saying that many people can't figure out how to effectively use Twitter as easily as they can a site like Facebook, which is more self-explanatory.
At the time of this writing, Jason Cunningham had no position with the mentioned entities. Visit Jason on Twitter @JasonCunningham.
Posted-In: CNBC News Futures IPOs Hot Markets Tech Media Best of Benzinga
View Comments and Join the Discussion!