MKM Partners' Charles Campbell Sees U.S. Continuing To Play Syria Safe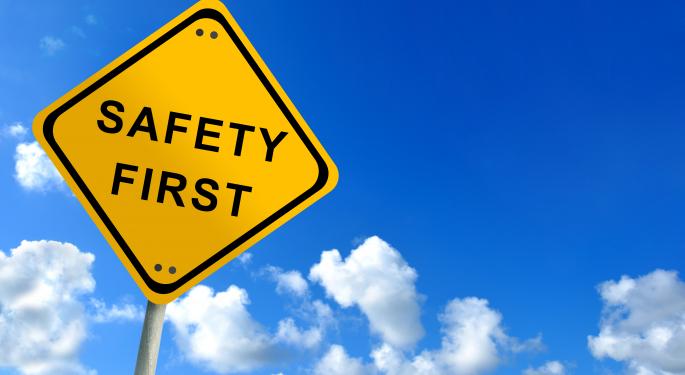 Charles Campbell, executive director at MKM Partners, gave his insight into Tuesday night's speech by President Obama to CNBC's Squawk Box by phone on Wednesday, covering plausible market reactions and refocusing towards the question of accommodation reductions as fears over Syria subsides.
Obama discussed solutions to the use of chemical weapons in Syria, ranging from diplomacy led by Russia to a possible military strike. One thing that is for certain is that an attack on Syria is no longer imminent.
If the markets see these longer discussions taking place, with Russia leading "in a vacuum created by the U.S.'s decision, conscious decision, to lead from behind, and opportunistically seize control of international discussions," Campbell said.
"And the U.S. says we will engage in those discussions and consider them seriously. That become incrementally bullish for risk assets, and now, like a lot of decisions, geopolitical ones like corporate decisions, involve trade offs, and so it's bullish in the short-term, however over the medium to long-term, it poses new dangers," said Campbell.
"And that's because the credibility of the U.S. will be perceived by some foreign leaders to move down one or more notches. This is important, because what's at stake here is really not just Syria in the eyes of financial markets, but also other problem countries if you will, such as Iran and North Korea, and if our credibility, ours meaning the United States' credibility, moves down, that raises the specter of problems from these other countries."
President Obama and Secretary of State John Kerry aren't looking to start or lead any new military initiatives, he said.
Related: Benzinga Market Primer for September 11: Apple Shares Continue to Slump, Non-Violet Action Planned in Syria
"This is why, really, the president sought the approval of Congress even though he admitted such approval was not really necessary, and it reflects the president's open uncertainty and clear ambivalence about how a response to Syria crossing the red line, yet again, with use of chemical weapons, how we should respond," said Campbell.
"And we've heard, if you think about it, much more about what the u.s. will not do rather than what the U.S. has done."
According to Campbell, a result of the uncertainty around Syria receding is that the questions around when accommodation reductions will occur are increasing.
At the time of this writing, Jason Cunningham had no position with the mentioned entities. Visit Jason on Twitter @JasonCunningham.
Posted-In: Bashar al-Assad Charles Campbell CNBC John KerryPolitics Global Media General Best of Benzinga
View Comments and Join the Discussion!